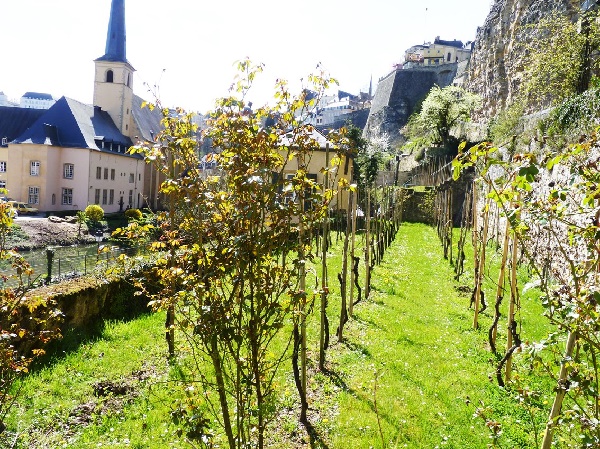 Details:
The next guided tour of the "Klouschtergaart" will take place on Thursday 23 August 2018 from 1100-1300.
Located at the foot of the Bock Rock and dedicated entirely to plants traditionally cultivated in Luxembourg, the "Klouschtergaart" benefits from a special microclimate. In order to introduce the general public to this garden of about 3000m2 which houses more than 60 species, the City of Luxembourg regularly organises guided tours.
During these visits, the gardener of the "Klouschtergaart" and the managers of the Park Service guide the interested persons through the garden, explaining the different ways of harvesting seeds and the importance of traditional agrobiodiversity for the survival of the species, as well as sharing their tips and tricks on growing plants.
The next guided tour is scheduled for later this month, on the morning of 23 August 2018. As the number of participants per visit is limited to 25, interested persons are requested to register via tel. +352 4796-2365 (Monday to Friday, from 0700-1400).
The tour is free of charge.
In addition, the City offers free guided tours by appointment. Interested persons or groups can contact the Parks Department on the above telephone number to schedule an appointment.
Venue: Klouschtergaart, Luxembourg City
Organiser: Ville de Luxembourg
Price: Free
Reservations: Via tel.: +352 4796-2365 (Monday to Friday, from 07:00-14:00)