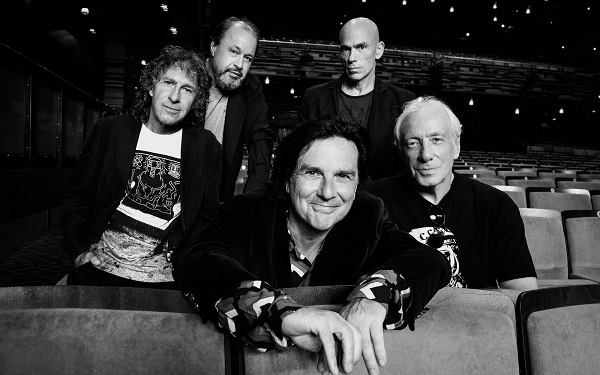 Details:
British neo-progressive rock band Marillion will perform at the Philharmonie in Luxembourg-Kirchberg on Wednesday 22 November 2023, as part of their "A Tour Before It's Christmas".
This ten-date European tour will start in Strasbourg (France) on 12 November and conclude in London (UK) on 26 November 2023.
Formed in Buckinghamshire (UK) in 1979, Marillion emerged from the post-punk music scene and bridged the styles of punk rock and classic progressive rock. They enjoyed significant commercial success, starting in the 1980s.
Some of their most famous works include their albums Misplaced Childhood (1985), Brave (1994) and Marbles (2004). Their eighteenth studio album FEAR (2016) was hailed as their "best album in 20 years" by certain critics.
The band is currently composed of lead singer Steve Hogarth, guitarist Steve Rothery, keyboardist Mark Kelly, bassist Pete Trewavas and drummer Ian Mosley.
Tickets are available from LuxembourgTicket via tel.: 470-8951 or online at www.luxembourg-ticket.lu. They are also available from from the Philharmonie via tel.: 263-22632 and on the Kultopolis website.
Venue: Philharmonie (1 Place de l'Europe, 1499 Luxembourg)
Organiser: Kultopolis
Price: See website(s)
Reservations: See above
URL: For details, see https://www.luxembourg-ticket.lu/en/8/eid,62299/marillion.html