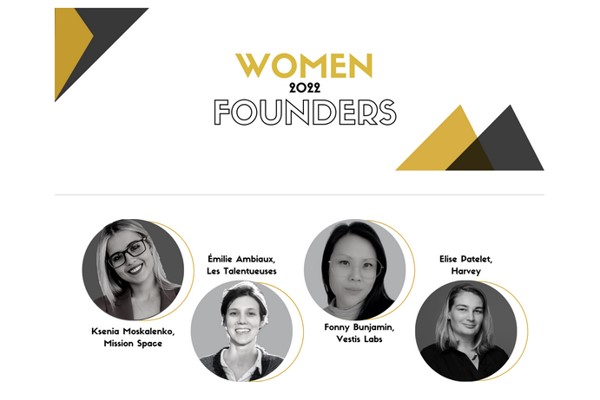 Details:
Luxembourg non-profit Women in Digital Empowerment (WIDE) has confirmed four guest speakers for this year's Women Founders event, which is taking place on Thursday 24 November 2022 from 18:00 at House of Startups (9 Rue du Laboratoire, L-1911) in Luxembourg City.
Women Founders is an annual event which offers an opportunity to discover talented women from the Luxembourg economic and technological landscape.
Marina Andrieu, Managing Director and Co-founder of WIDE, will moderate a panel of four inspiring personalities:
Ksenia Moskalenko, CEO and Co-founder of Mission Space, the world's first private satellite-based system for quantifying space weather risks;
Fonny Bunjamin, Founder of Vestis Labs, a start-up that helps fashion brands to reduce waste, time, and costs in developing their collections by leveraging 3D technologies and automation;
Elise Patelet, Senior Associate at Harvey - a Minded Law Firm which was created to meet the increasing demand for tailor-made, sophisticated and high-value legal advice at a reasonable cost;
Émilie Ambiaux, Founder and Business Mentor at Les Talentueuses which enables people to realise the promise of entrepreneurship.
To register for this online event, visit https://www.eventbrite.com/e/women-founders-tickets-449463466327.
Venue: House of Startups, 9 Rue du Laboratoire, L-1911, Luxembourg
Organiser: WIDE
Price: free
Reservations: see above