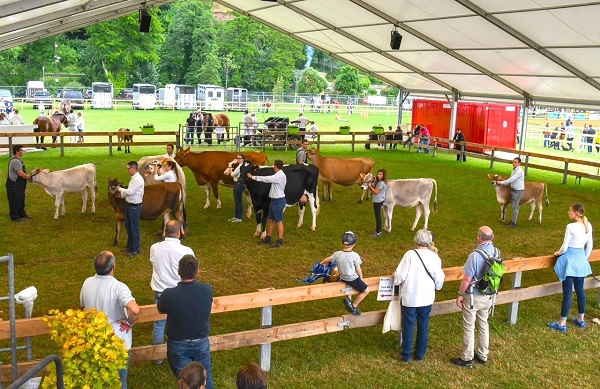 Details:
Luxembourg's annual Agriculture Fair (Foire Agricole) will take place from Friday 1 to Sunday 3 July 2022 on the Plaines du Daich in Ettelbruck.
The fair is the showcase of Luxembourg agriculture and is the largest open-air fair in the Grand Duchy. It has become the essential meeting point for all professionals in the green sector (farmers, foresters, horticulturists, etc.), trade, as well as scientific research in agro- and bio-technology.
After two years of restrictions in the face of the pandemic, the organisers (Ville d'Ettelbruck) are looking forward to a restriction-free event in 2022 at which they will be welcoming attendees to discover the secrets of agriculture and local products in Luxembourg.
On show will be farm animals and machinery, as well as numerous shows and the opportunity to taste the gastronomy of the country. In total, there will be 183 exhibitors this year.
Last year the "Lëtzebuerger Landjugend an Jongbaueren" offered the possibility to buy online barbecue baskets (choice of two) containing Luxembourg produce.
For further details, see https://digital.fae.lu/en/
Venue: Plaines du Daich, Ettelbruck
Organiser: Ville d'Ettelbruck
Price: n/a
Reservations: See website
URL: For details, see https://digital.fae.lu/en/