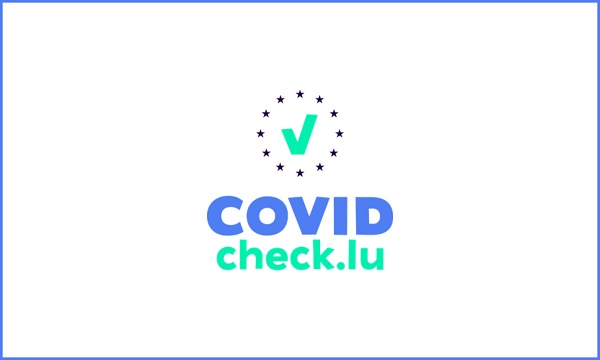 On Saturday 15 January 2022, the legal provisions introducing the mandatory CovidCheck 3G system in the workplace entered into force in Luxembourg.
From today, employees are required to present a valid COVID-19 vaccination ("geimpft") or recovery ("geheelt") certificate or a negative certified test result ("getest") in the workplace.
Luxembourg's Ministry of Social Security recalled that these health measures may also have an impact on social security, particularly with regard to declarations to the Joint Social Security Centre (Centre commun de la sécurité sociale - CCSS) as well as certificates of incapacity for work.
Declaration of periods of non-remuneration
According to the updated COVID-19 law in Luxembourg, "an employee who is refused access to their workplace may take, according to [...] the Labour Code, legal or contractual recreational days off. In the absence of an agreement or if the employee does not wish to use the days of legal or conventional recreation leave, they automatically lose the part of their remuneration corresponding to the working hours not worked".
Consequently, if an employee does not fulfil the legal conditions to go to his / her place of work and does not take leave or said leave is not granted, the hours or days in question will not be remunerated.
While the social security affiliation of the person concerned is maintained, specific rules are to be applied, in particular with regard to pension insurance.
Since the period of non-remuneration counts as an effective period of the insurance career within the limit of the threshold of 64 hours per month, the employer or his / her representative must declare these periods of non-remuneration to the CCSS so the latter can take these periods into account and determine the related pension risk contributions.
Households employing an employee are also concerned by these provisions.
The calculation of the related contributions will be done later and communicated by the CCSS.
Periods of incapacity for work
Periods of incapacity for work must be certified by a doctor who then draws up the relevant certificate.
While reinforced or specific checks are not planned by the National Health Fund (Caisse nationale de santé - CNS) from 15 January 2022 with regard to certificates of incapacity for work issued during this period, the usual control systems will continue to be applied. The situation will be closely monitored and more specific measures may be taken in compliance with the existing legal framework.