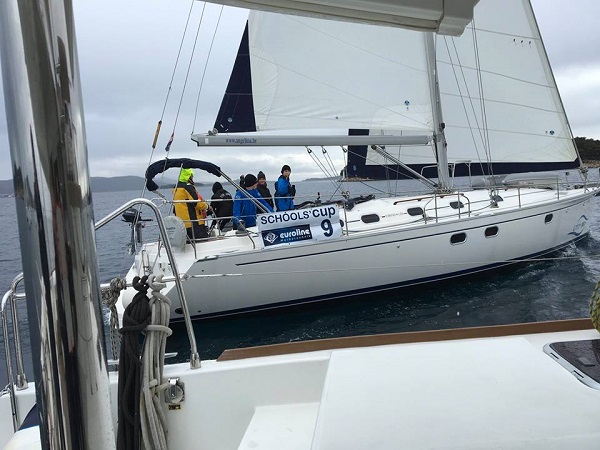 Requins, the European Schools team from Mamer led by skipper Valérie Retailliau left the 2018 European Schools' Cup as 1st place winners.
They were closely followed by Sail Fast in 2nd place (skipper Gianluigi Morelli) and the Windward Warriors in 3rd (skipper Gaston Moonen). The Fair Play prize was awarded to Spigboat this year for their extraordinary sportsmanship in having abandoned a course to aid another team facing difficulties – they were led by skipper Benoît Beaujean. Like every year of this event, participating students are returning to Luxembourg transformed by this past week of living at sea, honing important values and proving their team spirit.
Youth in Luxembourg have immense potential that shows itself through the kindliness of people including the skippers and co-skippers, who Sailing Passion thanked for their devotion and responsibility.
Sailing Passion a.s.b.l, a member of the Luxembourg Sailing Federation, organised the 6th edition of the European Schools' Cup which had its base in Biograd na Moru in Croatia for the week-long competition.​