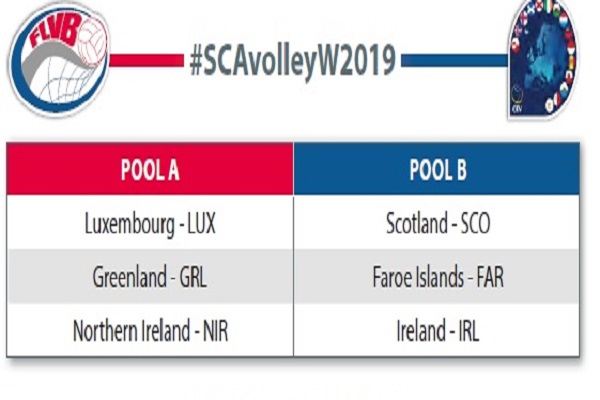 Credit: CEV
Six nations will be participating in the European Volleyball Championship of the Small Countries Division, held this Friday to Sunday evening at the Coque in Luxembourg-Kirchberg.
The Small Countries Association Championship is a biannual sporting competition for men, women and junior national teams. It is recognised and supported by the European Volleyball Confederation (CEV), headquartered in Luxembourg, and organised by one of its CEV Small Countries Division (CEV SCD) association.
Once again, the Luxembourg Federation of Volleyball will host this event (for the seventh time since 2003), which will bring together the national teams of the Red Lion Ladies of Luxembourg, the Faroe Islands, Greenland, Ireland, Northern Ireland and Scotland in the Coque from 10 to 12 May 2019.
On Friday at 20:30, Luxembourg (Pool A) will face off against Northern Ireland, followed by a match on Saturday at 13:00 against Greenland. The finals will take place on Sunday afternoon.