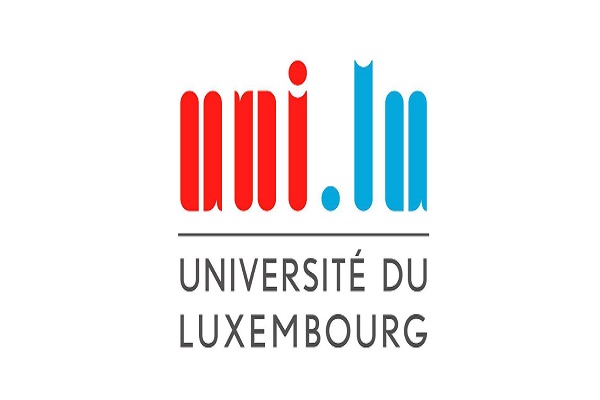 The Luxembourg National Research Fund (Fonds National de la Recherche, FNR) has awarded two PRIDE Grants to the University of Luxembourg; these grants will support the research work of 27 PhD candidates and represent a total financial commitment of €6 million over six years.
PRIDE is the FNR's main programme for funding doctoral research in Luxembourg. It supports the development of critical mass in key research areas by attracting excellent PhD candidates to Luxembourg and offering high quality research training. Under this programme, PhD grants are awarded to researchers cooperating on a coherent research and training programme.
The "Digitalisation, Law and Innovation" (DILLAN) project aims to develop pathways to adapt Europe's multi-level legal systems to the digital evolution, based on an interdisciplinary cooperation between lawyers and computer scientists. The research focuses on enhancing digitalised problem-solving and decision-making for various areas of regulation and law, while protecting democratic decision-making, transparency and individual rights. Researchers will study possibilities of several key enabling technologies on values, principles and rights and accountability, as well as developing responses for the legal system.
DILLAN consists of fifteen doctoral research projects across Law and Computer Sciences. The projects focus on six clusters, under the coordination of Professors Herwig Hofmann, Katerina Pantazatou and Mark Cole: constitutional and regulatory fields, taxation, currencies and Fin-Tech, crime and criminal law, dispute settlement and machine learning.
Herwig Hofmann, Head of the Department of Law and Coordinator of the DILLAN project, explained: "How to adapt our decision-making structures in society to the possibilities and challenges of the digital transformations is a topic of the highest priority to the changing societies. DILLAN provides the legal research of Luxembourg with the unique opportunity to shape a European and international standard of how to adapt legal orders to the challenges of digitalisation".
The University of Luxembourg is uniquely positioned to undertake this interdisciplinary research. Two of the University's six research priorities are European & International Law as well as Computer Science & ICT Security. The combination of these research priorities will ensure enhanced digital literacy among law PhD's and knowledge of legal context among computer science PhDs.
Similarly, the "Active Phenomena Across Scales in Biological Systems" (ACTIVE) project will combine expertise in physics and biology to quantitatively reveal the mechanisms at work in living systems. The project will bring together nine international research groups in biology, physics and engineering at the University of Luxembourg. Coordinated by Professor Massimiliano Esposito, the initiative will train twelve doctoral candidates in the emerging field of active systems (systems that continuously consume energy) to allow new perspectives on the multiscale organisation of life. A particular focus will be on the multiscale organisation of primary metabolism as the essential mechanism to keep living systems alive.
PhD candidates will have the opportunity to work in a multidisciplinary and collaborative environment. Theory will be combined with analytical and computational approaches of active living matter, as well as cutting-edge experiments from life science across various levels (molecular, cellular and population levels) and their interactions.
The project is part of the broader Complex Living Systems initiative at the University of Luxembourg. This initiative reflects national priority research areas and ACTIVE will train the next generation of scientists needed for this emerging and interdisciplinary research field.
Jean-Marc Schlenker, Dean of the Faculty of Science, Technology and Medicine, commented: "This exciting new project will bring together researchers in biology, physics and engineering to bring new perspectives on exciting scientific challenges. The PhD students in this programme will benefit from a unique interdisciplinary training".
In addition to DILLAN and ACTIVE, several Phd candidates of the University of Luxembourg are participating in three collaborative projects with a PRIDE Grant each: "Analysis of CROSS-border human mobility" and "Experiments, Ethics and Economics", led by LISER (Luxembourg Institute of Socio-Economic Research) and Statec, and "Integrating immune strategies for Translational Research in Oncology and Neurology", led by LIH (Luxembourg Institute of Health) with the Centre Hospitalier de Luxembourg (CHL) and the Laboratoire National de Santé (LNS).