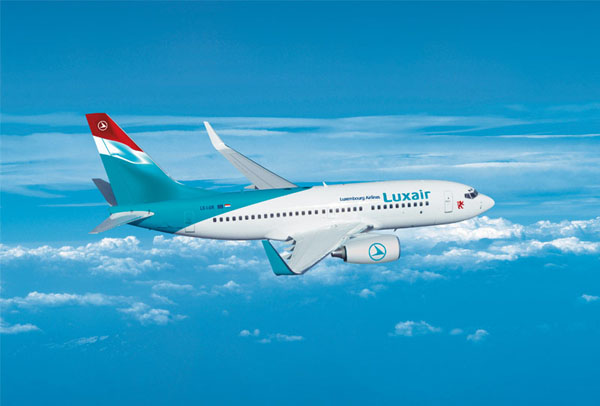 Luxair Boeing 737-800, used by LuxairToirs;
Luxair has reported that, during the 28th edition of Vakanz travel fair at LuxExpo in Luxembourg-Kirchberg from 18-20 January 2019, over 30,000 visitors came to the Greater Region's largest tourism exhibition.
155 travel experts and 88 partner hoteliers were present to welcome visitors on the Luxair / LuxairTours 2,100 m2 stand (1,700 m2 in 2018), to answer enquiries and help them reserve their next holidays. The layout of the stand was redesigned and extended to provide 4 reservation areas and a larger LUXiClub area (for youngsters), to mention just a few aspects of this major enterprise that enabled Luxair and LuxairTours to once again achieve exceptional results.
After a record year in 2018, bookings during the 2019 edition once again broke records: in terms of passengers, the week-end saw a +10.6% increase in customers booking a trip, across all sales channels, representing a rise in ticket sales of almost +18% compared to 2018. The most popular destinations at the 2019 edition were: Palma, Antalya, Heraklion and Djerba.