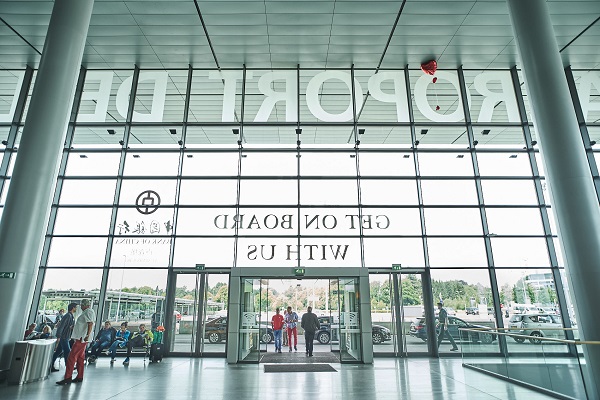 Luxembourg's Ministry of Foreign and European Affairs and the Ministry of Health have announced the extension of health measures applicable to people aged 12 and over travelling by air to the Grand Duchy until 18 October 2021 inclusive.
Existing entry restrictions, which were set to expire today, will continue to apply for another month. This is not the case, however, for provisions regarding people having stayed in India in the fourteen days preceding their arrival in Luxembourg.
As of 15 September 2021, individuals travelling from India to Luxembourg are no longer obliged to complete a strict seven-day quarantine upon arrival, undertake a PCR test on the 6th day of quarantine or declare their presence to the Health Inspectorate.
In general, any individual aged twelve and up who wishes to travel by aeroplane to Luxembourg must present upon boarding one of the following:
a vaccination certificate attesting to a complete vaccination schedule carried out with a vaccine having obtained a marketing authorisation by the European Medicines Agency (EMA), i.e. AstraZeneca, BioNTech / Pfizer, Johnson & Johnson and Moderna, issued by a public or medical authority of a Member State of the European Union (EU) or the Schengen area;
a recovery certificate issued by a doctor or a national authority of an EU or Schengen Member State for people who have had a SARS-CoV-2 infection within the six months before their departure and who have completed the isolation period applicable in the respective country and no longer display any symptoms of infection;
a negative test result (on paper or electronically). PCR, TMA or LAMP tests must have been carried out no more than 72 hours before the flight, whilst rapid antigen tests must be carried out less than 48 hours in advance, by a medical analysis laboratory or any other entity authorised for this purpose. The negative result must be presented, if necessary accompanied by a translation, in one of the administrative languages ​​of Luxembourg or in English, Italian, Spanish or Portuguese.
A list of exemptions as well as the exact procedures to be followed beforehand is available at: https://covid19.public.lu/en/travellers/visiting-luxembourg.html.