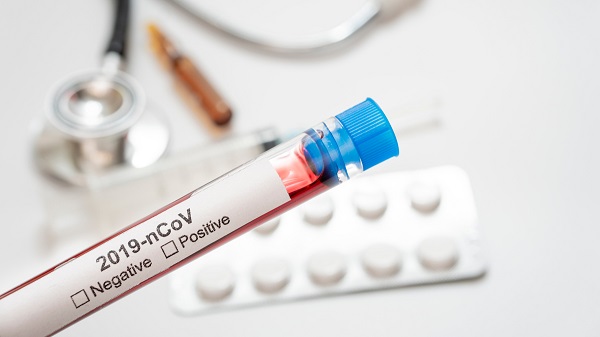 Credit: STATEC
The Luxembourg government has introduced free COVID-19 testing for residents wishing to travel abroad.
Following recent developments in the coronavirus pandemic, with an increase in infections in Luxembourg, some countries have imposed a fourteen-day quarantine or require presentation of a negative test from travellers coming from the Grand Duchy. In order to make it easier for Luxembourg residents to take the necessary steps to obtain a COVID-19 test, the government has implemented a system that allows people travelling to one of these countries to sign up for a free test.
As of 17 July 2020, Luxembourg residents can request a free test via www.covid19.lu ("Traveling abroad") indicating their name, phone number, email address, date and place of travel, as well as proof of the necessity of the trip (for example, the reservation of tickets or a hotel, a certificate of professional travel by their employer, etc.).
The implementation of this procedure also meets the demands of the UEL and its members, according to whom the measures of neighbouring countries challenge companies active in the Greater Region and beyond who send employees on an ad hoc or temporary basis on professional missions abroad. Given the immediate effect of these measures on a large number of companies active in international markets, the UEL and its members have welcomed the rapid implementation by the government of such a procedure, thus allowing the continuation of cross-border economic activities whilst respecting the necessary health precautions.
Each request for a free test is analysed in detail. After acceptance of the request, a specific and unique code will be sent by email to the requester. The traveller / employee on the move can thus use this code to make an appointment in one of the country's seventeen sampling centres. This foreign travel project forms part of Luxembourg's large scale testing strategy.
The service is not intended for cross-border workers or other categories of people exempt from the need to produce a test result (see regulations in force on the websites of the embassies of the countries concerned and on the website of the Ministry of Foreign and European Affairs, respectively).
In exceptional cases where a request cannot be made via the website, those wishing to take the test should contact the Santé / COVID-19 helpline via tel.: 247-65533. Requests by phone will only allow an appointment for a test to be made within two to four days, to allow time for the confirmation letter to arrive by post.