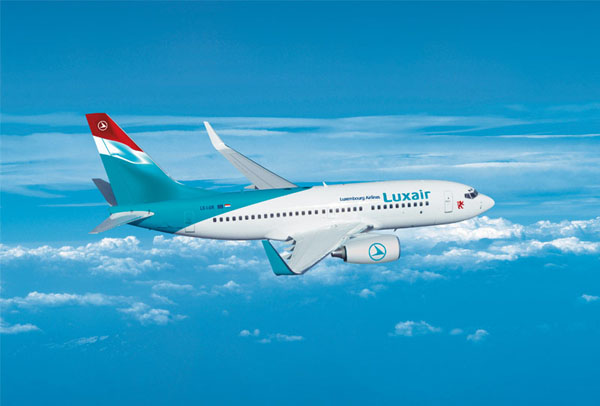 Luxair Boeing 737-800, used by LuxairToirs;
Luxembourg's Ministry of the Economy has announced that, with the Covid-19 health crisis, an overwhelming majority of passenger flights are being cancelled, many citizens across Europe and the world are confined to their homes, and some countries have closed their borders: the numerous measures taken by the authorities of all countries make tour operator activities almost impossible and the consequences for the tourism sector will have far-reaching repercussions; one of the consequences is the cancellation of trips for exceptional circumstances.
The question then arises of the reimbursement of advances from customers who have already been hired to book the agreed services. In this regard, the Consumer Code provides for the traveller to be reimbursed within 14 days in the event of termination of the contract, in particular in exceptional circumstances. However, a massive accumulation of reimbursement requests would be likely to generate a critical lack of liquidity with the sector concerned and would constitute a major financial risk for its survival.
To deal with this situation, and in order to mitigate these harmful consequences for the sector of travel service providers in Luxembourg, the Luxembourg government intends to temporarily suspend the effects of the termination of package travel contracts during the state of crisis for allow the authorities to seek a common lasting solution at European level. This measure is necessary, both in the interest of travelers and professionals.
It is important to note that this exceptional measure only postpones the reimbursement of customer advances.