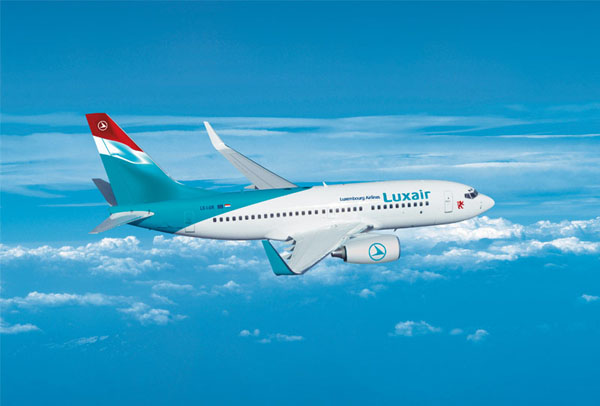 Luxair Boeing 737-800, used by LuxairToirs;
LuxairTours has announced two new destinations served by direct flights for the next winter season: Ras Al Khaimah, one of the seven United Arab Emirates, and Marrakesh, located in central Morocco.
Ras Al Khaimah
The long-awaited new destination in LuxairTours' 2018/19 winter destinations is Ras Al Khaimah, one of the seven United Arab Emirates.
From 24 October 2018, LuxairTours will serve as a single Tour Operator of the Western European market to this destination with a direct flight. Located near Dubai, this emirate has preserved much of its authenticity and traditions. Unlike other emirates, Ras Al Khaimah has not been transformed, remains modest and authentic and continues to shine even without the "black gold". That is what makes it different. Under a tireless sun, surrounded by breathtaking mountain and desert landscapes, belted by dreamy beaches and a good mix of tradition and modernism, luxurious hotels and resorts along white sandy beaches greet visitors with a beautiful range of services and services, guaranteeing unforgettable moments of escape.
LuxairTours offers 16 luxurious hotels, of all categories, located in three different Emirates: 10 hotels in the emirate Ras Al Khaimah, 3 in Ajman and 3 in Fujairah. Clients can choose from a wide variety of activities and excursions, such as a desert safari, a walk to the summit of Jebel Jais, the longest zip line in the world, the Iceland Water Park and even more - an excursion to Khasab, the capital of Musandam in Oman.
Introductory offers include free trips to Dubai and free parking at Luxembourg airport for all bookings made by 30 September 2018 - this offer is valid for a selection of 4 hotels.
Marrakesh

After an interruption of two years, and a flight time of just under 4 hours, the city of Marrakesh - one of the four imperial cities of Morocco - is again being served by LuxairTours in its 2018/19 winter catalogue.
The city located in the centre of Morocco, nicknamed the "red city" in reference to the red colour of many of its buildings, is one of the favourite oriental destinations of Africa. Between tradition and modernity, this city responds to all desires of expatriation. Spread over a dozen kilometres, the ramparts of Marrakesh form an imposing enclosure in rammed earth of clay and lime which holds a fascinating cultural richness.
Morocco, a country with varied landscapes and cities with a rich cultural heritage, offers exceptional bathing conditions on the Atlantic side. There are possible combinations between Marrakech and Agadir, also served by LuxairTours.