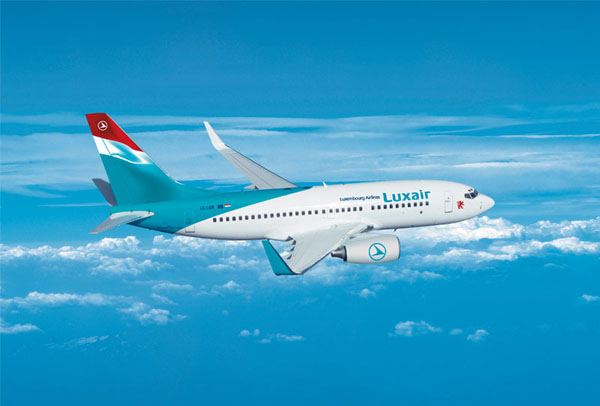 Luxair Boeing 737-800;
Luxair currently serves Dublin with 12 flights per week, i.e. twice a day on all days except Saturday, with its 76-seat Bombardier Q400 turbo-prop aircraft.
From 28 October 2018, Luxair will use one of its Boeing 737 aircraft (it has both 141-seater 737-700 aircraft plus 186-seater 737-800 aircraft in its fleet) for the Luxembourg-Dublin route, and will also add a 13th weekly flight on a Saturday morning.
Luxair schedule for Luxembourg-Dublin from 28 October 2018:
- Monday - Friday, Sunday: 11:40 - 13:10
- Monday - Friday, Sunday: 17:25 - 18:45
- Saturday: 06:35 - 07:55
Luxair schedule for Dublin-Luxembourg from 28 October 2018:
- Monday - Friday, Sunday: 13:40 - 16:45
- Monday - Friday, Sunday: 19:25 - 22:30
- Saturday: 08:35 - 11:40
For full details, see www.luxair.lu