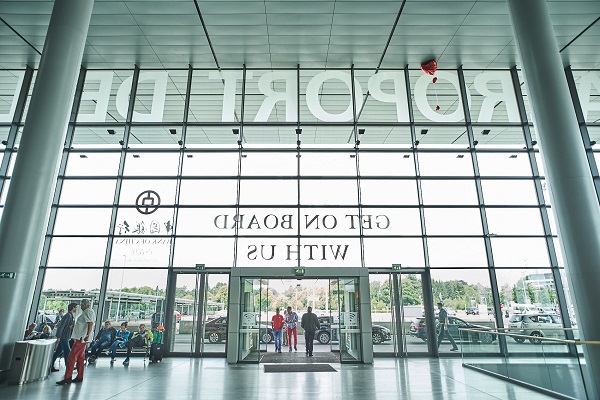 Cargolux has confirmed that one of its aircraft carried out an emergency landing at Luxembourg Airport on Saturday 20 May 2023.
According to Cargolux, B747-8F LX-VCB declared an emergency as it arrived to land at Luxembourg Airport. The team reported an issue regarding the deployment of the aircraft's landing gears and executed a low-level flypast to verify that all gears were down.
The aircraft landed safely, with the emergency services on site and no injuries were reported.
This followed a similar incident which resulted in the temporary closure of the runway at Luxembourg Airport on Sunday 14 May 2023.
Both Cargolux and the Luxembourg Administration of Technical Investigations (AET) later confirmed that the latter was conducting an independent safety investigation into this first incident. The AET noted that it had reported the "serious incident" to the states of design and manufacture as well as to the International Civil Aviation Organization (ICAO), the European Commission and the European Union Aviation Safety Agency (EASA).
The first phase of the investigation consists of collecting information and evidence in order to be able to determine the causes and/or contributing factors that led to the aforementioned incident and to formulate safety recommendations (when appropriate) aimed at preventing such events in the future.
Cargolux assured that it would continue to "work in close collaboration" with the the AET to establish the cause of the incident. The cargo airline also expressed its "sincere thanks and appreciation" to the CGDIS emergency services, luxAirport, LuxairCargo, the Directorate of Civil Aviation (DAC), AET, the airport police, the Air Navigation Administration (ANA) and its employees for their assistance in ensuring the aircraft could be towed off the runway as quickly as possible.
"On behalf of Cargolux, I would like to extend my thanks and appreciation to all entities involved in the recovery operations for their quick action, competence and collaboration," said Richard Forson, Cargolux President and CEO. "I would also like to thank the passengers traveling through Luxembourg airport at the time of the incident for the patience they demonstrated while repair work was underway."