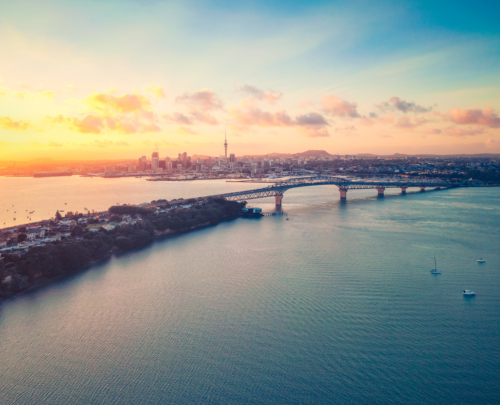 Luxaviation Group, one of the world's largest private aircraft operators headquartered in Luxembourg, has announced ExecuJet, part of Luxaviation Group, has expanded its presence to Auckland International Airport with the acquisition of the Air Center One, its first own fixed-base operator (FBO) in New Zealand.
Luxaviation Group is now operating four FBOs in the Asia Pacific Region.
Patrick Hansen, CEO of Luxaviation Group, sayid: "The Asia Pacific Region is one of the most dynamic regions in the world. We are excited to be expanding our global FBO network through this acquisition and offering our services at another major destination in the region. Air Center One has been for a long time our preferred handling agent in Auckland, which is a major destination for New Zealand and compliments our partnership at the Wellington FBO".
Auckland Airport is New Zealand's busiest airport with over 2000 business aircraft movements per year. International traffic counts for 60% and includes frequent flights to and from Sydney and Melbourne in Australia as well as various destinations across Asia, the United States (US) and parts of the Pacific Islands.
With the acquisition of Air Center One, Luxaviation Group covers a network of 128 FBOs - of which 24 are directly operated by ExecuJet spanning across Africa, Asia, the Caribbean, Europe, Latin America and the Middle East and providing airport handling services for high-end business aviation for passengers and crews. Luxaviation Group's presence in the Asia Pacific region includes offices and/or FBOs in Australia, New Zealand, Singapore, Malaysia, Indonesia and Hong Kong.
Robin Leach, who established Air Center One as the first FBO and corporate jet operator in New Zealand in 1964 and today's CEO said: "We understand the needs and requirements of the private traveller and corporate jet aircraft operator – this includes a superior level of security and customer privacy. As our customers benefit from our experience and critical operational information, we achieved an enviable reputation for our ability to provide additional services of value to the corporate jet operator and passengers. It was important for us to provide the same".
Darren McGoldrick, Vice President, Asia Pacific, ExecuJet, said: "The Air Center One team is highly experienced and is known for providing high-end service. We look forward to welcoming our new colleagues to ExecuJet and continuing the world-class FBO amenity service to all existing and new clients. The founder of Air Center One, Robin Leach, will remain with the team to insure the best possible transition. The VIP lounge of Air Center One offers passengers expansive views to the FBO ramp area and consists of a dedicated VIP guest lounge, passenger amenities and private meeting rooms for guests in transit and Customs & Immigration processing facilities as well as an array of VIP services and amenities with a comfortable place to relax before boarding".