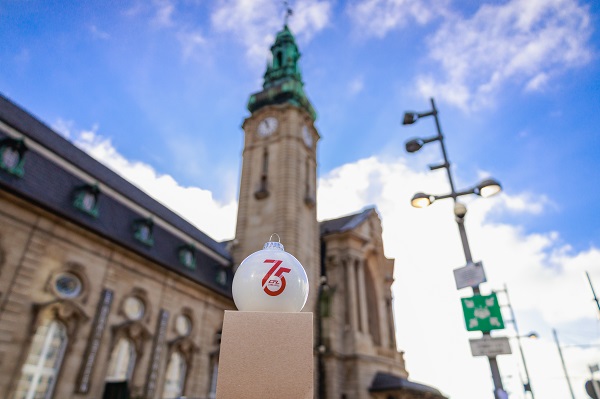 CFL 75th anniversary; Credit: Ali Sahib
On Friday 17 December 2021, Luxembourg's national railway company, the CFL (Société Nationale des Chemins de Fer Luxembourgeois), presented a new digital exhibition entitled "75 years in motion".
The exhibition offers a glimpse of the evolution of CFL group over the decades, in Luxembourg as well as the Greater Region.
The CFL supported the Luxembourg's recovery after World War II.
The digital exhibition received support from the National Audiovisual Centre (CNA) and its vast image archive, as well as numerous contributions from more than 100 railway workers (active and retired), and third parties and associations such as 5519 asbl, 1604 classics asbl, Retrobus absl and AMTF Train 1900 asbl, to complete the digital project.
François Hausemer, director, oversaw the digital project to the finish and helped edit 80 hours of shots to four hours spread over 32 films.
The exhibition is segmented under three main aspects of CFL, namely the company, freight and network, and portrays engaging personal accounts of the the CFL railway workers and includes both videos and still photos..
Jeannot Waringo, Chairman of the Board of Directors and Marc Wengler, CEO were also present on the occasion.
The exhibition can be viewed online www.cfl75.lu starting Friday 17 December 2021.