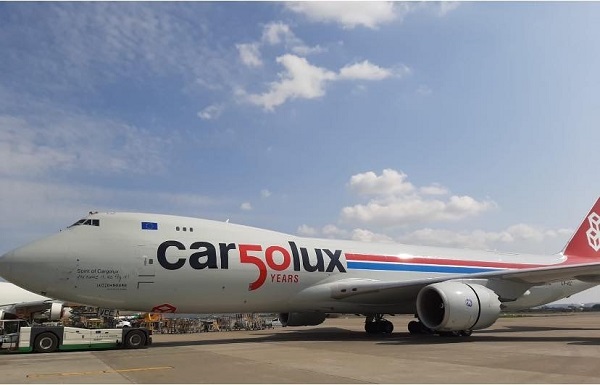 In light of the current outbreak of coronavirus disease (COVID-19), Luxembourg-based all-cargo airline Cargolux, has announced the reduction of its flight frequencies to China.
According to a press release published by Cargolux on Friday, the current COVID19 epidemic is having a significant impact on the air freight industry, not least because China is the traditional powerhouse for exports worldwide. Cargolux added that the outbreak of the COVID19 epidemic, coinciding with the Chinese Lunar New Year and the extension thereof, has therefore had a significant impact on demand for air freight out of China as many factories have not yet re-opened.
Cargolux and Cargolux Italia have thus reportedly adjusted their flight schedules accordingly and reduced their frequencies into China to adapt to the market situation. The all-cargo carrier has confirmed that it expects its service to China to increase in the coming weeks to accommodate the resumption of factory production. These flights will, however, be operated in accordance with recommendations from the World Health Organization (WHO) and other regulatory bodies as well as Cargolux's own restrictions including no crew layovers in China.
Since factories have been closed longer than usual, there will however be a certain amount of backlog that must be catered for to replenish inventory levels and to provide required parts and material for manufacturers outside of China, such as the automobile industry. According to Cargolux, this situation could well result in a surge in demand for air freight capacity out of China when production recommences.