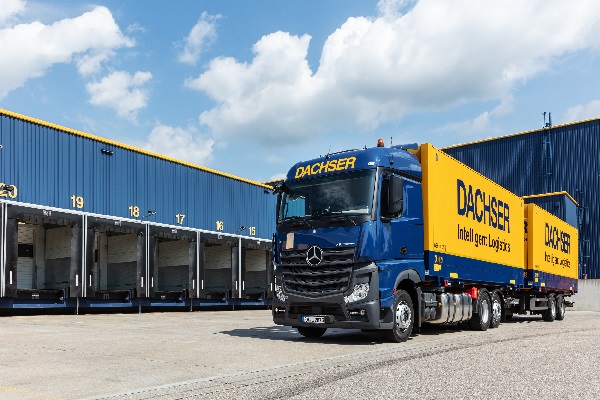 Credit: Dachser
Global logistics provider Dachser has reported a revenue increase of 11.3% in Luxembourg, bringing the total to €15 million.
In addition to this revenue rise, tonnage in Luxembourg increased by 6.4% to 80,000 and shipments by 6.1% to 0.2 million. Such developments in recent years were partly due to favourable economic conditions, but also the ever-growing European network. In 2018, Dachser's workforce in Luxembourg consisted of 42 employees and, compared to 2017, this subsidiary reported 8% growth.
Aat van der Meer, Managing Director of Dachser Benelux, commented: "Our long-term investment is now showing their results. We have invested in our information technology, our technical equipment, in staff and buildings as well as in our European road logistics network". He added, in the context of Luxembourg, that:"The past few years we have invested a lot in staff and training. We will continue to invest in close co-operation with educational institutions and try to make young people and jobseekers even more active.''
Beyond Luxembourg, the logistics service provider reported a total of 5.5% growth in 2018, bringing its consolidated net revenue to €5.57 billion, and reached new records in shipment, tonnage and workforce. Shipment numbers increased by 2.5% to 83.7 million, whilst tonnage rose 3.0% to 41.3 million metric tonnes. Similarly, with 30,609 employees in total, up 1,511 from the preceding year, Dachser's workforce reached a record high.
In the Benelux, Dachser increased its unconsolidated gross revenue by 9.9% to €305.8 million. In addition, shipment numbers increased by 5.0% to 3.0 million and tonnage increased to 1.3 million tonnes. The Benelux network is composed of 838 logistics professionals.