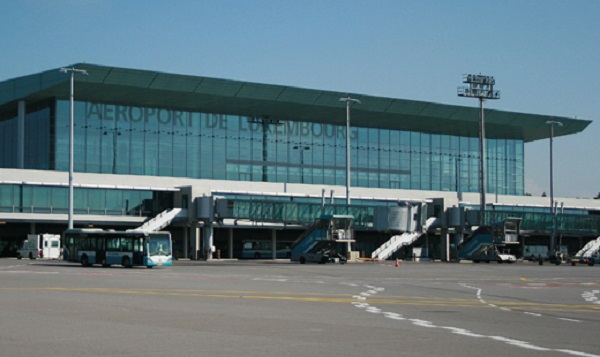 The Airports Council International (ACI) has published its ACI Europe Airport Traffic Report for 2018 which shows that Luxembourg's airport 12.2% growth was the 9th highest in Europe last year.
Passenger traffic across the European airport network grew by +6.1% last year, bringing the total number of passengers using Europe's airports to a new record of 2.34 billion. While growth somehow moderated in 2018 when compared to the exceptional performance of 2017 (+8.5%), it remained very dynamic - especially considering underlying economic trends and geopolitical tensions. Continued airline capacity expansion played a major role, as aircraft movements grew by +4% - even faster than in 2017 (+3.8%).
Olivier Jankovec, Director General of ACI EUROPE commented "Once again, passenger traffic has shown remarkable resilience in 2018, with Europe's airports welcoming an additional 136.6 million passengers. This means that in just 5 years, passenger traffic has expanded by more than a third (36%) – with more than 629 million additional passengers – of which 445 million were in the EU alone. Managing such growth has been quite a challenge and the strain on airport facilities and staff is real. Capacity and quality are now major issues for an increasing number of airports across Europe. This of course requires investment but also greater operational efficiency - through effective airport-ATM integration and alignment with all other stakeholders."
Airports in the Eastern & Southern parts of the EU achieved the best performances, along with those in Austria and Luxembourg. Accordingly, the following capital & primary airports posted double-digit growth: Vilnius (+30.9%), Bratislava (+18.1%), Riga (+15.7%), Budapest (+13.5%), Tallinn (+13.4%), Malta (+13.2%), Warsaw-Chopin (+12.8%), Milan Malpensa (+11.5%), Luxembourg (+12.2%), Athens (+11.2%), Vienna (+10.8%) and Helsinki (+10.4%). Conversely, the weakest results came from airports in Sweden (where passenger traffic stalled in the wake of the introduction of an aviation tax) and the UK (a reflection of mounting Brexit fears on the economy).
Meanwhile, non-EU airports saw passenger traffic expand by +8.3% (compared to +7.7% in 2017). However, unlike in the EU market, growth has followed a downward trend throughout the year, from an impressive +14.6% in January to +3.5% in December. This was mainly due to domestic demand at Turkish airports being affected by the country's economic woes (total passenger traffic growth at Turkish airports stood at +0.9% in Q4), weaker demand at Norwegian airports and growth coming to halt at Icelandic airports towards the end of the year (-0.1% in December).
Conversely, airports in Russia, Belarus, Ukraine, Georgia, Israel, Albania, Northern Macedonia, Montenegro and Bosnia Herzegovina grew above the non-EU average. The Majors (Europe's Top 5 busiest airports) registered a +4.8% growth in passenger traffic in 2018, down from +5.5% the preceding year. This lower performance compared to the European average reflected mainly capacity limitations, intensifying hub competition & hub by-pass developments as well as airline strikes.
The ACI Europe Airport Traffic Report is the only air transport report that includes all types of airline passenger flights to, from and within Europe: full service, low cost, charter and others.