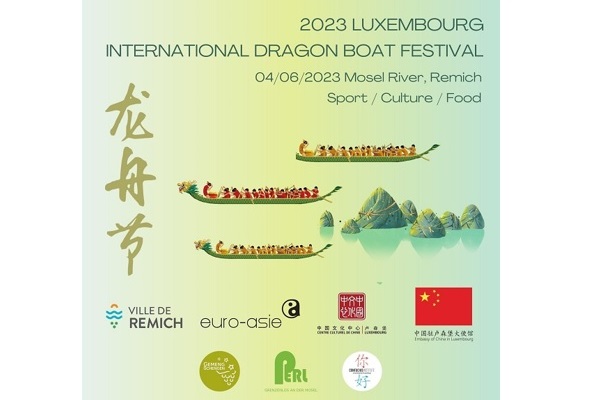 The first edition of the Luxembourg International Dragon Boat Festival will take place on the River Moselle in Remich on Sunday 4 June 2023 from 10:00.
A total of nine teams will compete, with three dragon boats. Crews of up to sixteen to 20 people sit in pairs and paddle fast to compete in races over distances of around 250 m. Each boat has a drummer beating time to keep the paddlers in unison and a helmsperson (cox) in the stern to guide the boat.
This celebration is inspired by Chinese tradition. Those in attendance get the chance to witness these races, stage dragon-shaped boats and cheer on the teams while enjoying the traditional sticky rice cake (zongzi).
The event will feature sport, culture and food.
Free entry. No registration necessary.