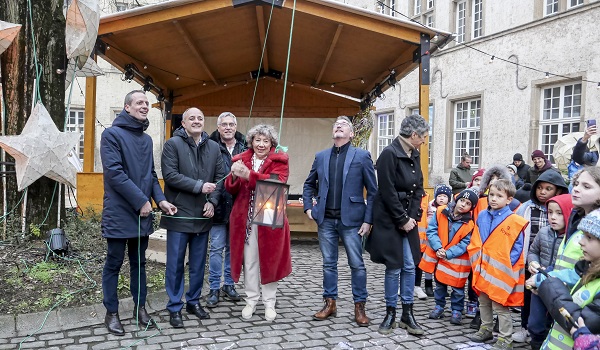 Credit: Ville de Luxembourg
Thursday 1 December 2022 marked the inauguration of the "Winterkids" Christmas market for children, organised by the City of Luxembourg (Ville de Luxembourg - VdL).
On Thursday, Serge Wilmes, first alderman of VdL and the alderman responsible for public spaces, Patrick Goldschmidt, the alderman responsible for festivals and markets, and Colette Mart, the alderwoman responsible for education, inaugurated the Winterkids market, which caters to children and their families. The market is open from 1 to 23 December 2022 in the courtyard of the former buildings of the Athénée de Luxembourg on Rue Notre-Dame in Luxembourg-Ville.
Following the success of the first edition of Winterkids in 2021, the courtyard of the old Athénée has once again been transformed into a winter wonderland, equipped with an open fire and garlands, lights and lanterns. On the agenda are various children's workshops, as well as puppet shows, musical performances and readings.
The full Winterkids 2022 programme is available online at winterkids.vdl.lu.