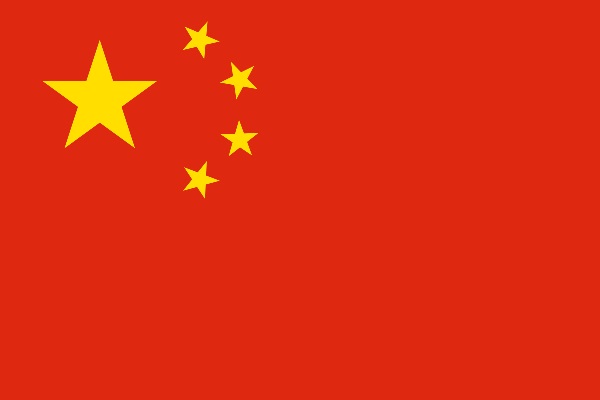 China is celebrating its 73rd National Day today, Saturday 1 October 2022, a public holiday in China commemorating the formal proclamation of the establishment of the People's Republic of China on 1 October 1949.
In China, another six days are added to the official holiday, normally in lieu of the two weekend breaks around 1 October, making seven consecutive days of holiday, commonly known as the "Golden Week". The celebrations on 1 October comprise concerts, sports, cultural events and fireworks.
This year also marks the 50th anniversary of Luxembourg-China bilateral diplomatic ties, although economic ties between the two countries date back to 1911, when Eugène Ruppert, a Luxembourgish engineer, installed the first blast furnace at the Hanyang Iron Plant in Wuhan, China. Today, in economic terms, China is the second largest business partner of Luxembourg outside the European Union (EU).
According to the Luxembourg Chamber of Commerce, there are seven Chinese banks, namely, Agricultural Bank of China, Bank of China, Bank of Communications, China Construction Bank, China Everbright Bank, China Merchants Bank and Industrial and Commercial Bank of China (ICBC), and approximately 50 Chinese invested companies are currently operational in Luxembourg.
Jauffrey Bareille, Director of the Confucius Institute at the University of Luxembourg, confirmed to Chronicle.lu that in honour of the occasion, the Confucius Institute is launching an initiative for the entire month of October in its Multimedia Centre in the Luxembourg Learning Centre (LLC). From 1 October onwards, there will be a special focus on books and films about the history of contemporary China, from 1949 to the present day. These items will be available to consult on site or to take out on loan.
The Confucius Institute, inaugurated on 19 April 2018, promotes Chinese language and culture as part of a broader approach to strengthen bilateral relations between China and Luxembourg, while the Confucius Institute Multimedia Centre was opened in December 2020 and is currently the largest collection of resources about China in Luxembourg. Some 5,000 books, magazines, newspapers and films are available in French, English, German and Chinese. The Institue offers courses in Chinese language, calligraphy and tai chi and organises academic and cultural events all year round. In addition, the China Cultural Center Luxembourg (CCCL) organises cultural events, exhibitions, language classes and film screenings from time to time to promote Chinese culture and art.
To celebrate the 50th anniversary of diplomatic relations between China and Luxembourg, the CCCL, together with the China-Luxembourg Chamber of Commerce (ChinaLux), have announced a four-day Chinese Film Festival, with Chronicle.lu as one of the media partners. Six Chinese films will be screened between Friday 30 September to Monday 3 October 2022.
According to the National Registry of Natural Persons, there were 4,832 Chinese nationals (including dual or multiple nationality holders) residing in Luxembourg as of 30 June 2022.