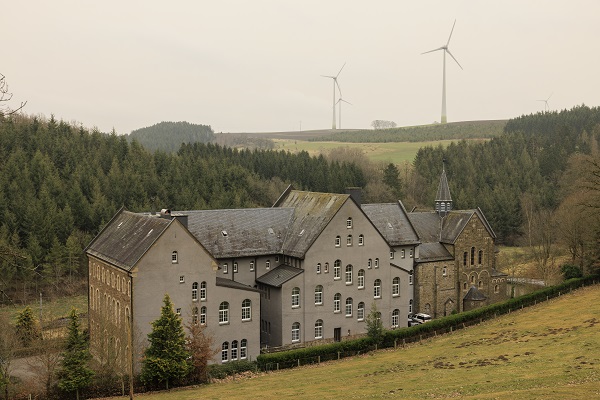 Abbey of Cinqfontaines; Credit: MENEJ / www.alsalphotography.com
The National Youth Service (Service national de la jeunesse - SNJ) and the Zentrum fir politesch Bildung (ZpB) will organise the first open day at the former Abbey of Cinqfontaines on Saturday 1 October 2022.
The site was acquired by the Luxembourg State in 2020 with the aim of transforming it into a commemorative and educational centre dedicated to the memory of the Shoah (also known as the Holocaust) and the promotion of democracy and human rights.
The Abbey of Cinqfontaines was a place of internment of Jews during the Second World War. Today, it is a central place of memory for the Jewish community in the Grand Duchy.
A varied programme with guided tours, musical performances and activities for children will await visitors on Saturday. A shuttle bus from Troisvierges station will run from 11:00 to 21:00.