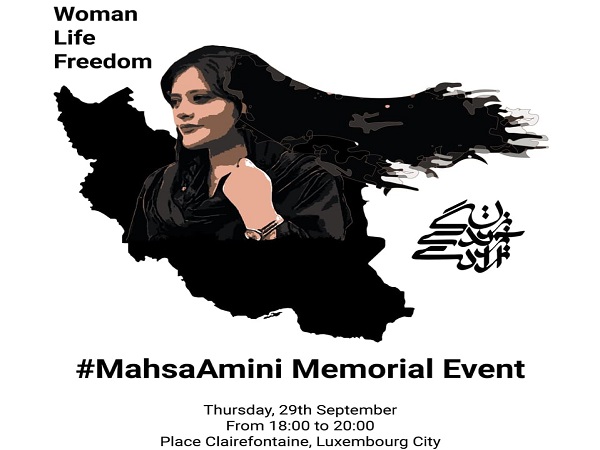 Credit: Iranian Student Association asbl
The Iranian Student Association asbl has announced that it is organising a protest and a vigil following the death of Mahsa Amini, a 22-year-old woman who died in custody after being arrested by Iran's morality police.
The memorial event will take place on Thursday 29 September 2022 from 18:00 to 20:00 in Place de Clairefontaine in Luxembourg-Ville.
In a social media post, the Iranian Student Association said that its members would "express our solidarity with the oppressed people of Iran, especially those killed during the demonstrations against the forced wearing of the headscarf".
On Tuesday 13 September 2022, Iran's morality police arrested Mahsa Amini in Tehran allegedly for not wearing her hijab correctly. The 22-year-old fell into a coma and passed away three days later, on Friday 16 September 2022. The police claimed that she suffered a heart attack, although activists and her family believe she was beaten by the morality police.
The incident has sparked widespread protests both in Iran and abroad. According to Iran's state media, at least 41 people have been killed in the latest protests in the country, including police officers.