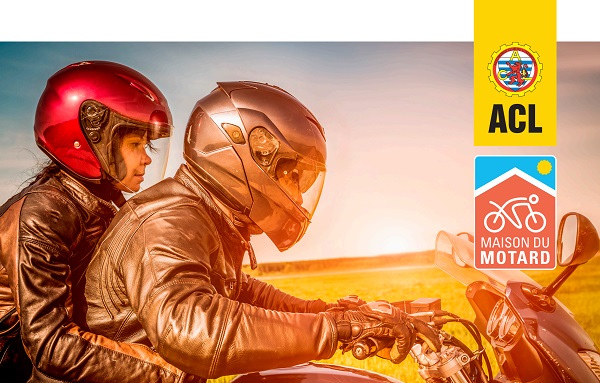 Credit: ACL
The Automobile Club du Luxembourg (ACL) has announced that it is organising, together with its new motorcycle club alliance "Maison du Motard", an end-of-season motorcycle tour on Saturday 16 October 2021, from 13:30.
The end of sunny days also marks the end of the motorcycle season for most of Luxembourg's riders. To end the season on a high note, the ACL and the Maison du Motard are organising one last motorcycle tour of the Grand Duchy for all lovers of two-wheelers next month.
The meeting place is the ACL headquarters in Bertrange (54 Route de Longwy, L-8080) at 13:30. Around 14:00, the motorcyclists will be divided into groups of fifteen people for an imminent departure to the north of Luxembourg, taking the roads along the Belgian border. The tour is scheduled to end at 18:00.
Participation is free for everyone, but registration is mandatory via email: contact@maisondumotard.lu.
In line with the health measures in place, the tour is limited to 300 people and only those with a CovidCheck certificate or a negative test result (maximum 24 hours) are allowed to participate.