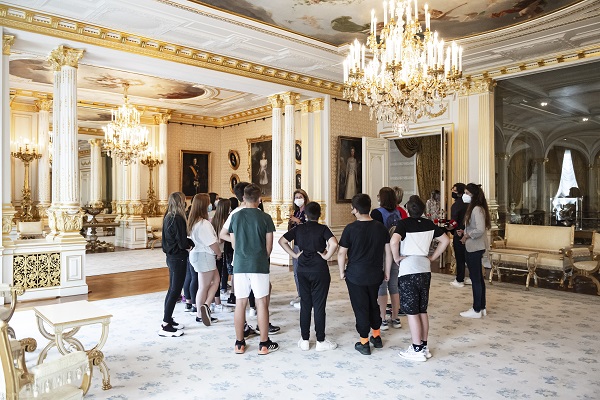 Credit: © Maison du Grand-Duc
From 5 to 12 July 2021, as part of the annual visits organised in collaboration with the Luxembourg City Tourist Office (LCTO), the Grand Ducal Palce received 511 primary school pupils.
During their traditional end-of-the-school-year excursion, 35 classes got the chance to explore the Grand Ducal Palace before its doors open to the general public this summer. The main objective of this initiative is to introduce a young audience to the official residence of Luxembourg's Head of State and a historic building where the official activities of the sovereigns of the Grand Duchy take place.
From 14 July to 1 September 2021, the Grand Ducal Palace is opening its doors and offering guided tours in several languages to the public. Tickets are on sale exclusively at the LCTO (Place Guillaume II) and online at www.luxembourg-city.com. Part of the proceeds from ticket sales will be donated to the Fondation du Grand-Duc et de la Grande-Duchesse.