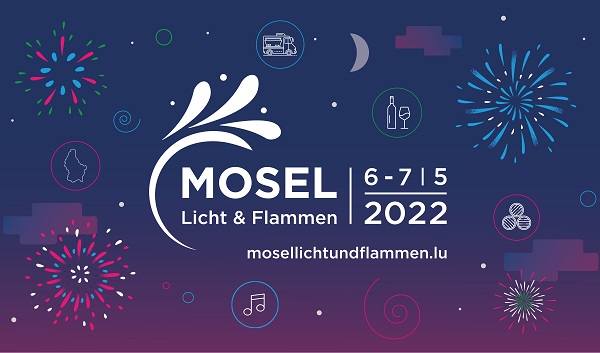 In the context of the COVID-19 pandemic, the organisers of the "Mosel - Licht und Flammen" festival have decided to postpone this event, scheduled for October 2021, until spring 2022.
This unique event, which puts a spotlight on Luxembourg's Moselle, will now take place on 6 and 7 May 2022. It will thus mark the beginning of the season tourist attraction in this beautiful region.
The original programme, composed of entertainment, delicacies, discoveries, music and conviviality, remains unchanged. For further information, visit www.mosellichtundflammen.lu.
Tickets purchased for previous and postponed programmes remain valid for the "Mosel - Licht und Flammen" festival in spring 2022. Those who can no longer attend this event can request a voucher or a refund.
For additional information concerning the validity of tickets or the detailed programme of the event, contact one of the following event partners: Entente Touristique de la Moselle Luxembourgeoise (10 Route du Vin, L-6794 Grevenmacher) via tel.: 758-275 or email: info@marie-astrid.lu; Navitours (1 Route du Vin, L-5549 Remich) via tel.: 758-489 or email: info@navitours.lu; Personenschifffahrt Gebr. Kolb OHG (Zurlaubener Ufer 0 D-54292 Trier) via tel.: (+49) 651-26666 or email: info@moselrundfahrten.de.