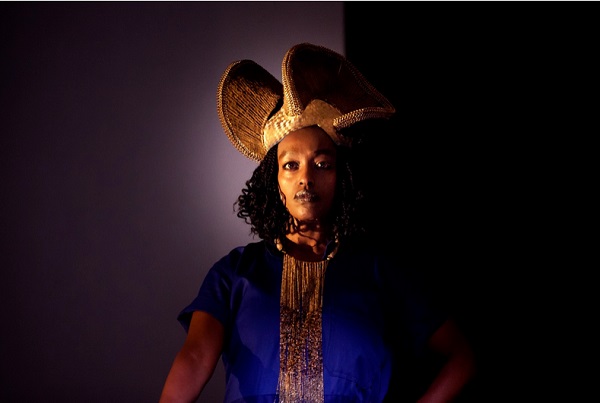 Learning Feminism from Rwanda; Credit: Mayra Wallraff
On the occasion of International Women's Day, celebrated annually on 8 March, Neumünster Abbey (neimënster) in Luxembourg-Grund is opening up to global feminism and shaking up preconceived ideas about the struggles led by women on other continents.
Looking beyond the western world, neimënster will present examples of the many women around the world who are calling for long-term, structured and effective action, from Rwanda to Argentina.
On Sunday 7 March 2021, neimënster will kick off its celebrations with a "musical break" by pianist Eve Beuvens. The documentary series "Femmes" (women), produced at the initiative of Samusocial, will then be presented to the public, followed by a round table with speakers from all over the world, before screenings of "Learning Feminism from Rwanda" on 7 and 8 March.
Agenda
7 March @ 11:00 Musical break by Eve Beuvens (Salle Robert Krieps)
In August 2018, Eve Beuvens was commissioned by the Gaume Jazz Festival for her first solo concert. She immersed herself in the solo piano records that had influenced her since her teenage years: The Piano (Herbie Hancock), Solo Monk (Thelonious Monk) and Live in Rio (Keith Jarrett). The result is a very personal programme, made up of contrasting pieces forming a cohesive whole. Finally finding a certain pleasure in playing alone, she decided to record a CD which should be released this year.
7 March from 11:00 "Femmes" documetary (Chapel)
Samusocial presents "Femmes", a series of fifteen portraits of women as seen through the lens of photographer Gaël Turine and texts by Anne-Cécile Huwart. These women are "homeless", "sick", "victims of violence", "drug addicts"... but above all, they are women. Women with an often traumatic life and journey behind them, but also and above all, women with a future, a horizon on which it is still possible to act in a positive way.
7 March @ 16:30 Round table: Feminism around the globe (Salle Robert Krieps)
The situation of women differs from country to country. However, despite these differences, women share the same challenges: defending the right to have control over one's body, the freedom to express oneself and to be educated, the fight against inequalities at work… This English-language round table brings together speakers from all over the world: Angeles Cornejo (animator and designer, Argentina), Anni (alias, Iran), Louise Mutabazi (playwright and director, Rwanda), Lisa Stepf (artist and performer, Germany) and Erjola Shaka (social science researcher, Albania). Isabelle Schmoetten (CID - Fraen an Gender) will moderate the round table, which can be attended in person at neimënster or viewed via free streaming.
7 March @ 18:00 "Learning Feminism from Rwanda" play / film (Salle Robert Krieps)
Rwanda is not only the leading state in the world in terms of equal pay between men and women; it also has more women sitting in parliament than any other country. After the 1994 genocide, Rwanda made gender equality the basis of its policy, while many European countries are still very far from achieving this. "Learning Feminism from Rwanda" questions quotas as a political instrument capable of initiating the evolution of mentalities. An ingoma, a traditional Rwandan drum traditionally reserved for men, becomes the attribute of female power on the stage. Little by little, the usual conference device: lectern, screen and PowerPoint, becomes a musical performance. Carried by an electro musical band, the performers from two continents show viewers, beyond the statistics, who really does the cleaning behind the scenes. The play, initially planned for the theatre, has been completely redesigned and filmed in professional conditions due to the health measures linked to COVID-19. The play can be viewed in person at neimënster or via paid streaming.
8 March @ 19:30 "Learning Feminism from Rwanda" play / film (Salle Robert Krieps)
The screening will be preceded by a reading by Amela Skenderovic and Laure Schreiner of excerpts from the book "Young Voices" (2020, ed. Black Fountain Press). The play can be viewed in-person at neimënster or via streaming (free for reading, paid for screening).
Streaming prices: €5 or €1.50 with a Kulturpass. The play is in English and German with French subtitles. Tickets and further information are available via email: billetterie@neimenster.lu or tel.: 262-052444.