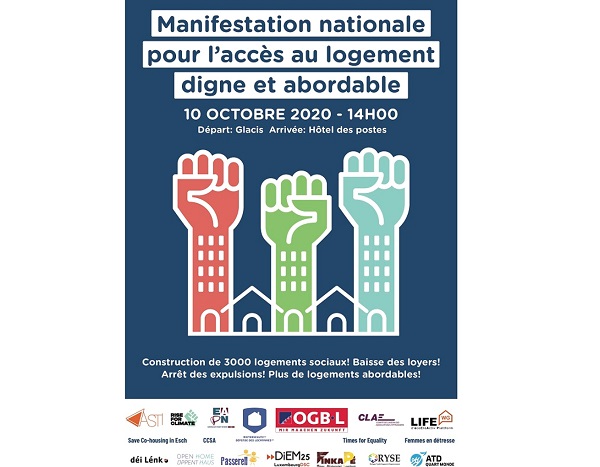 A national protest over housing access is being held this Saturday 10 October 2020 from 14:00 in Luxembourg City.
Around 20 NGOs, trade unions and political movements are behind this protest, which will leave from Glacis car park (Place de la Foire) and finish at Hôtel des postes in Hamilius.
The aim of the demonstration is to call for access to affordable and dignified housing in Luxembourg. More specific demands include the construction of 3,000 social housing units, lower rents, an end to evictions and more affordable housing.