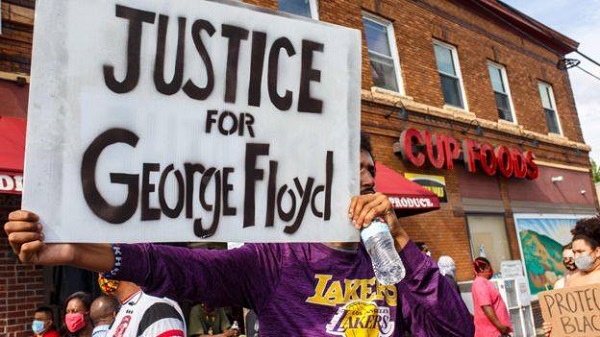 Lëtz Rise Up, a local non-profit anti-racism feminist association, is organising a "protest for justice" outside the US Embassy in Luxembourg this Friday from 14:00.
Last Monday, George Floyd, a 46-year-old unarmed black man, died at the hands of a police officer in Minneapolis, Minnesota (US). An official post-mortem has confirmed that the death was homicide and the officer in question, Derek Chauvin, was fired following the incident before being charged with third-degree murder and manslaughter on Friday.
Nevertheless, several protests against police brutality and racism took place in the US and worldwide last week and over the weekend, with violence breaking out in cities across the US.
On the initiative of Lëtz Rise Up, a solidarity protest is also taking place in Luxembourg City on Friday 5 June 2020. The public is invited to take part in this peaceful demonstration, which starts at 14:00 in front of the US Embassy in Luxembourg (22 Boulevard Emmanuel Servais, 2535 Luxembourg). Further information is available on the Facebook event page: https://www.facebook.com/events/1365078307012697/.
Regarding COVID-19-related restrictions, the organisers informed Chronicle.lu that they have requested authorisation from the City of Luxembourg and the process is under way. Safety measures will be announced in due time.