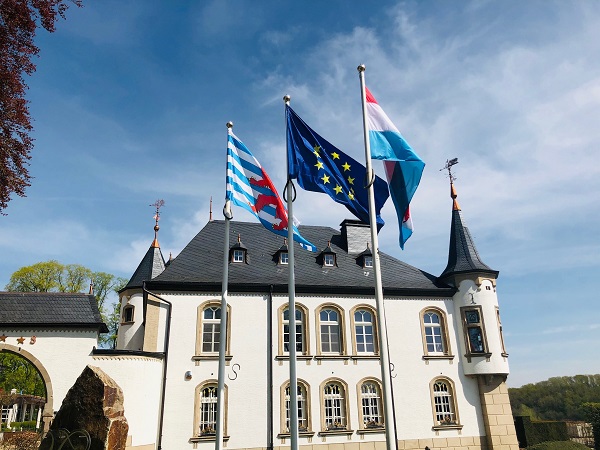 Credit: Château d'Urspelt
Urspelt Castle has undergone a facelift during the COVID-19 confinement period in Luxembourg.
Opened in 2008 and expanded in 2016, Urspelt Castle boasts a total surface area of 20,000m2 with 57 luxury rooms and suites, a gourmet restaurant with a terrace, several meeting and gala rooms, a lounge bar in the castle's historic cellars, several spas and a swimming pool on a panoramic terrace, as well as a Tesla charging station.
The closure imposed by the confinement linked to the coronavirus crisis allowed the castle's management to modernise its hotel offer, finalise a new secure garage for bicycles and motorcycles and further digitise the establishment. For instance, the Superior Rooms (designed for three guests), the Executive Suites (for up to four people) and the 100m2 Grand-Ducal Suite have all received a makeover. The three-guest rooms have particularly benefitted from a thorough renovation: new paintings and televisions are among the improvements made.
Emphasis has also been placed on the digitalisation of several services with the objective of optimising efficiency, increasing client comfort and ensuring optimal health safety. Centralised with a single service provider, this improvement includes the online booking of accommodation, restaurants or rooms, check-in / check-out, e-marketing, monitoring customer satisfaction and a cashless system. Wifi coverage has also been improved in all parts of the castle.
Following the positive development of the health situation in Luxembourg, and the government's announcement yesterday, Urspelt Castle will reopen its doors; as of Friday 29 May 2020, the hotel and gastronomic services will once again be fully operational. Safety measures will be put in place.