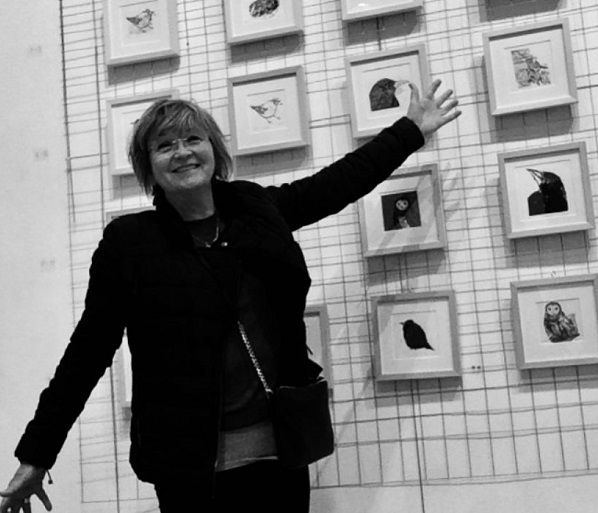 Local bird artist Mea Bateman will be one of the judges of the centenary art competition; Credit: natur&ëmwelt English section
The English-speaking section of natur&ëmwelt has announced that it is organising a "Bongert nature discovery trail" in April, as well as an art competition and exhibition.
The Bongert nature discovery trail is an English-language guided tour for families. The route is around 3 km in length. Participants will meet at Haff Ditgesbaach (3 Rue du Cimetière, L-9083 Ettelbrück) at 09:45 on Saturday 25 April 2020.
From Luxembourg City, participants can take the train departing at 08:55 and arriving in Ettelbrück at 09:35. From the Ettelbrück train station, it is an 850 m or roughly ten minute walk to the meeting point.
Registration is required via email: m.thiry@naturemwelt.lu or tel.: 621-314379.
In addition, the natur&ëmwelt English Section, in association with Biodiversum, is organising an art competition and exhibition for children aged 6-12 as part of natur&ëmwelt's centenary celebrations. The "100 Birds for 100 Years" competition asks children to draw, paint or make a collage of a bird (real or imaginary) on an A4 sheet of paper. They should then write their name, address and age clearly on the back of their artwork and send it in to Biodiversum (5 Bréicherwee, L-5441 Remerschen) by 1 September 2020. Entries are limited to one per person.
The competition organisers will look at every entry before choosing the 100 best pictures to go on show on and around Birdwatch Day at Biodiversum at the beginning of October 2020. There will also be prizes for the most deserving entries.