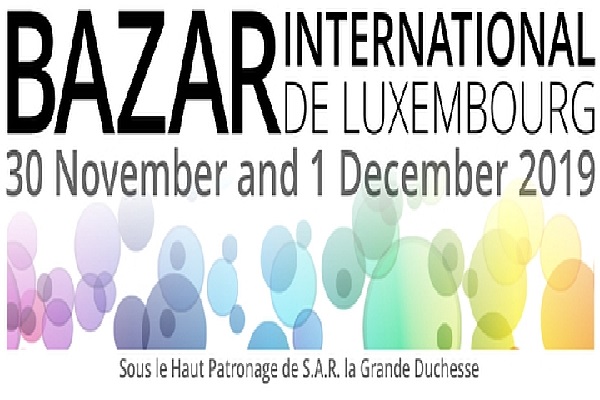 The 59th annual International Bazaar will take place on Saturday 30 November and Sunday 1 December 2019 at LuxExpo The Box in Luxembourg-Kirchberg.
Arrive with the certain feeling that you are going to find cosmopolitan flair and go home with the warm feeling that you have made your contribution towards alleviating poverty in Luxembourg, Europe and the developing countries with your presence and your purchases.
At this charitable event, one of the major fundraisers in the Luxembourg calendar, visitors can discover various stands representing 58 nations (last year featured more than 75 stands), all offering the very best of their national ware. Spain will be back this year, whilst Brazil will not be present.
The proceeds from the Bazaar this year will be donated to several different charities nominated by the various stands. Last year's Bazaar raised a total of €600,000 for 70 charities. The main project being supported this year is "Free a Girl" in Nepal. The full list of charities will be revealed in the coming days.
The Bazaar is open on the Saturday from 11:00-20:00 and on the Sunday from 10:00-18:00. Entry is free.
For further details, visit https://www.bazar-international.lu/.