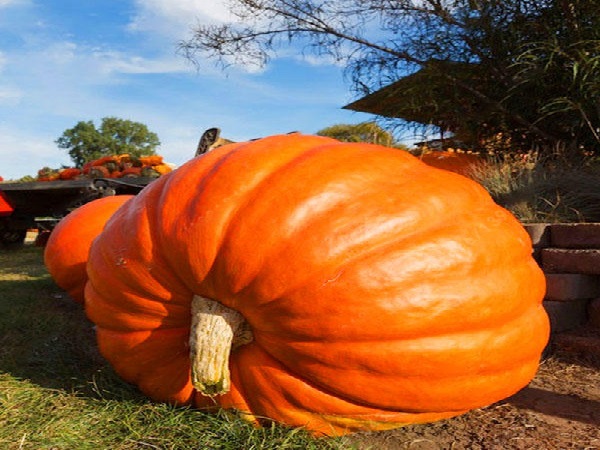 Giant pumpkin; Credit: Kürbisfrënn Biereng
The Kürbisfrënn Biereng ("Beringen friends of the pumpkin") will be holding their annual Pumpkin Festival, or "Kürbisweekend", this Saturday 21 September and Sunday 22 September 2019 in Hal Hirbecht (Rue Irbicht, 7590 Beringen) in Beringen, near Mersch.
The family-friendly festival, now in its 17th year, celebrates and promotes the pumpkin and its many benefits. Indeed, the fruit has a special place in Beringen, where farmers still produce a range of edible and ornamental pumpkins.
This year's Pumpkin Festival will kick off on Saturday with a market and entertainment from the Swiss musical group Guggenmusik Notentschalper and the Singers Unlimited from 17:00 to 23:00. There will also be a market and entertainment from Guggenmusik Notentschalper, as well as Kelly Decker, on Sunday from 10:00 to 18:00. The national giant pumpkin and vegetables competition will be held around 14:00 on Sunday.
In addition, throughout the weekend, the public can enjoy an exhibition of giant pumpkins and vegetables and even purchase homegrown pumpkins. There will also be a range of activities and entertainment for children in the playground, as well as pumpkin dishes, pastries and a barbecue.
A free shuttle bus will run between the festival and Mersch railway station. Parking is available at the LTPES car park.
For further information on this free festival, visit www.kuerbis.lu.