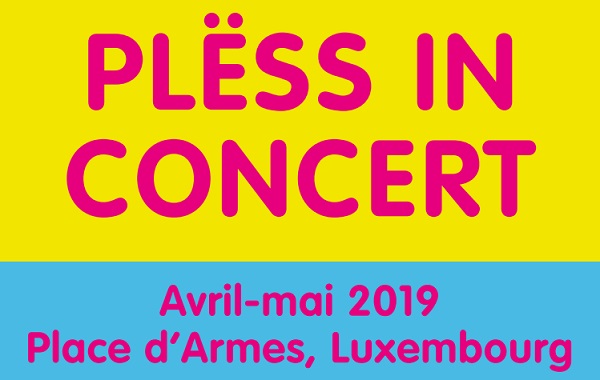 The Luxembourg City Tourist Office (LCTO) has launched its April-May "Plëss in concert" programme, featuring various concerts in Place d'Armes in Luxembourg-ville.
The LCTO regularly organises a number of concerts throughout the spring and summer season in the bandstand in Place d'Armes in the heart of the Luxembourg capital.
During the months of April and May, the programme will celebrate the bands and ensembles of the Grand Duchy and the Greater Region, offering a platform for local musicians and allowing residents and visitors to discover the rich musical heritage of Luxembourg and its neighbours.
For decades, the bandstand in the square has seen military music, marching bands and harmonies, and recently jazz and ambient music ensembles. The rhythms and repertoires are very diverse with the aim of enhancing the attractiveness of the capital for the greater pleasure of residents and the visitors.
The first concerts in this programme will take place on 26 April 2019, with a performance from Garnecher Musek (Luxembourg) at 20:00. Concerts are also scheduled for 28 to 30 April, 3 to 7 May, 9 to 26 May and 28 to 31 May 2019.
Entry is free to all concerts.
More information is available at https://www.luxembourg-city.com/en.