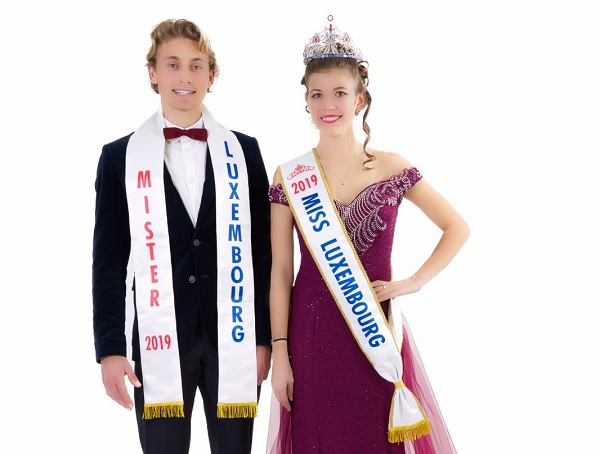 Mister Luxembourg 2019 & Miss Luxembourg 2019;
In December 2018, Miss & Mister Luxembourg 2019 were elected at the Pinacothèque in Luxembourg-ville.
Melanie Heynsbroek, 19, was elected Miss Luxembourg 2019 during the coronation ceremony. Melanie is Luxembourgish and practices figure skating. She is in the 3rd year of paramedical studies at Lycée Technique de Bonnevoie. She wants to become a pediatric nurse. She would like to use her future position to help children. Melanie likes to travel.
The first runner-up is 24 years-old Medina Avdic.
Owen Hawel, 18, was elected Mister Luxembourg 2019 at the coronation ceremony. Owen is Luxembourgish and is passionate about yoseikan-budo, a modern martial art form that offers the study of different forms of hand-to-hand or weapon combat, and is mentored by Leslie Neufcoeur. Owen also plays rugby and golf. He has the project to move towards studies to become an engineer or architect. He is very sensitive to ecology and wants to safeguard our planet. He likes the music of Led Zeppelin.