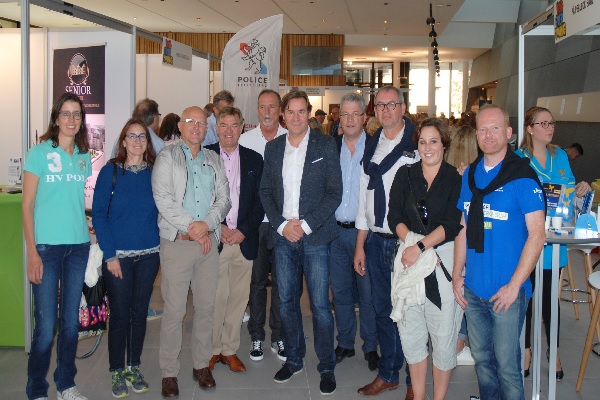 The fourth edition of the "Forever Young" fair for people over the age of 50 took place last weekend in Hesperange.
Following the success of the three previous editions in Ettelbruck, Grevenmacher and Steinfort, each of which had more than 5,000 visitors, brain & more and Luxemburger Wort held this year's Forever Young fair in the brand new Celo multipurpose centre in Hesperange.
The "Forever Young" fair is dedicated to the older generation who represent almost a third of the population of the Grand Duchy. The fairs are thus designed to inform those aged 50 and over about the initiatives to be undertaken to prepare for their retirement, adapt their home, make the most of their free time and take part in community life. The exhibitions also allow visitors to discover a wide range of products and services, including several in the field of well-being.
The fourth edition was confirmed to be another success.