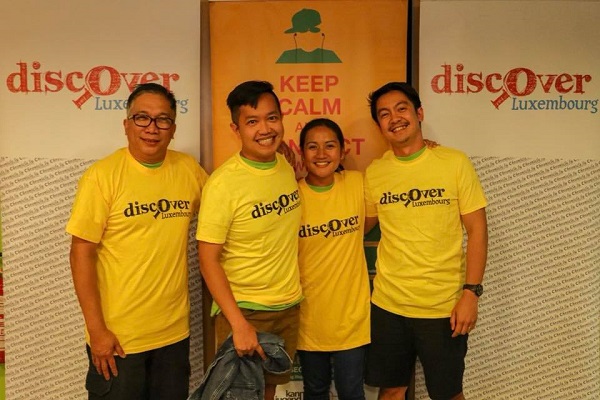 Discover Luxembourg 2018 winners Ma-i-team; Credit: Ali Sahib
On Saturday 8 September, a total of 47 teams participated in the 11th annual Discover Luxembourg event which saw the teams following a 6km course through the old city and municipal parks, taking the tram from the Place de l'Etoile to Kirchberg, going around the Place de l'Europe and museums there, and then taking the funicular down to Pfaffenthal and making their way to the city youth hostel.
Along the way, the teams undertook a total of 10 challenges, including both quizzes and a variety of games, that were sponsored by Event Partner ING Luxembourg as well as Station sponsors including LEO / Enovos, the ACL, Chronicle.lu, St George's International School, Vodafone, MUDAM, the CFL and the British & Irish Film Season (BIFS).
With support from the Ville de Luxembourg and the Luxembourg City Tourist office (LCTO), the event aims to help participants discover more about Luxembourg's culture, history, gastronomy and technology. This year, participants managed to enter the Cercle Cité, MUDAM and the Drai Eechelen museums, as well as discover the Youth Hostel.
As in recent years, around 25 students from the International School Luxembourg (ISL) supported the event by officiating at the Start Station, various Event Stations and the Finish Stations.
And the charity supported this year was the Kanner Judgend Telefon (KJT, www.kjt.lu) which supports children and adolescents who feel the need to reach out for help.
On Saturday, Luxembourg's Prime Minister, Xavier Bettel, paid a visit to the event and chatted to the ISL volunteers before having a photo taken with the group.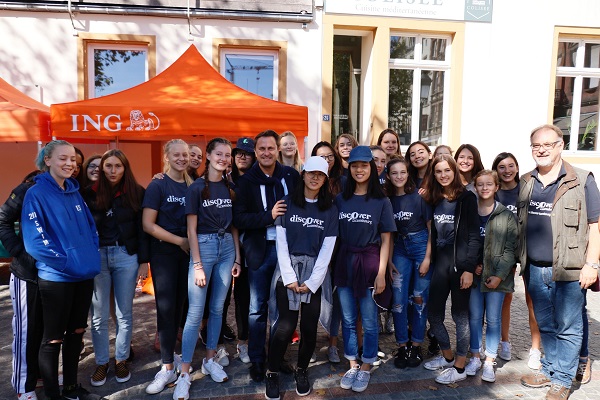 Results - TOP TEN
1. Ma-i-team
2. LES GAUMAIS
3. LANA
4. Tous Pour Barnaby
5. The Fox Bunch
6. TRUE Soup or Bowl
7. Kelly and the Unicorns
8. Team Awesome
9. Moodycrew
10. Vodafone 4
A total of 28 teams received prizes donated by the event's partners and sponsors as well as others including Villeroy & Boch, LuxTram, the Hotel Van der Valk in Arlon, Ramborn, True Blue Trade, the Philharmonie, Eirelux, Ukulele, Cactus, Bofferding, Bernard-Massard and Home from Home.
For all photos, see https://www.facebook.com/DiscoverLuxembourg/ and #DiscoverLux2018