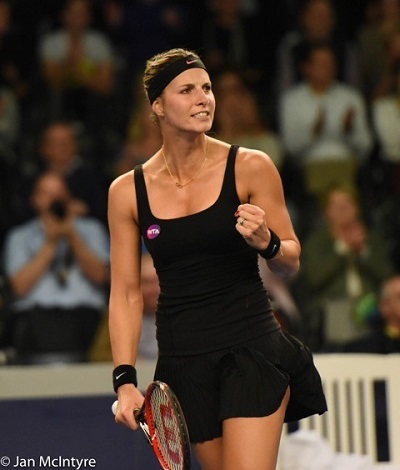 Mandy Minella; Credit: Jan McIntyre
Luxembourg tennis player Mandy Minella will progress to the semi-final of the Luxembourg Open 2018 following her victory alongside Vera Lapko in today's doubles match.
Minella and her tennis partner Vera Lapko (Belarus) today beat their opponents Ekaterina Yashina (Russia) and Akgul Amanmuradova (Ukbekistan) in the Women's Doubles quarter-final.
The Luxembourg-Belarus duo will thus progress to tomorrow's semi-finals.where they will go head to head with Bulgaria's Isabella Shinikova and Romania's Raluca Georgiana Serban.
Also playing in the semi-finals will be WTA ranked no. 49 Alison Van Uytvvanck and partner Greet Minnen (both representing Belgium) against fellow Belgian Kirsten Flipkens and Sweden's Johanna Larsson (WTA no. 71).