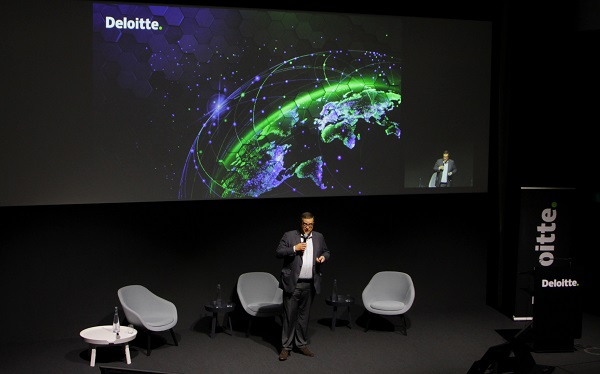 John Psaila, Managing Partner; Credit: Deloitte
Throughout September and October 2020, over 200 new professionals started their journey at Deloitte Luxembourg; these new hires strengthen the main functions within the firm: audit and assurance, tax, advisory and consulting and operations.
This year, Deloitte introduced a new onboarding experience to reflect the current circumstances linked to COVID-19. Equipped with masks, hand sanitiser and respecting the social distancing measures, the newcomers spent their first morning at D.Square, meeting their new colleagues and exploring the premises. In the afternoon, the new recruits participated in a variety of virtual presentations and activities, including a virtual gaming competition and speed meetings via Zoom.
In the following days, the new joiners had further opportunities to meet and get to know their teams in a special induction programme designed to integrate virtual onboarding and human interaction into their new work life. To kick off the first day of the firm's new virtual induction programme, new joiners were welcomed by John Psaila, Managing Partner at Deloitte Luxembourg, followed by a presentation from Stephan Tilquin, Talent Leader at Deloitte Luxembourg.
John Psaila explained: "Our new joiners are the future of our firm. By investing in our talent, we demonstrate our ambition and confidence to continuously serve our clients with the outstanding level of service they expect from us. No matter the circumstances, our firm is committed to empowering our professionals to grow, learn and succeed, with agility and excellence as guiding principles".
Deloitte counts over 2,200 employees and more than 75 nationalities.