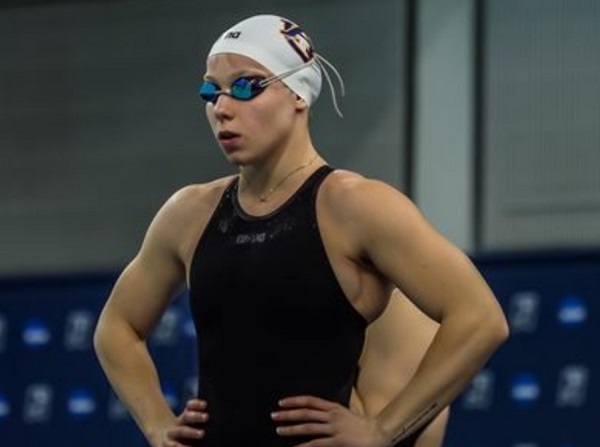 Julie Meynen; Credit: FLNS
With her start in the 100m freestyle, Luxembourgish swimmer Julie Meynen opened the third day of competition at the European Short Course Swimming Championships in Kazan, Russia, on Thursday.
In the third of five heats, Julie Meynen finished fifth in 54.52 seconds. The sprinter again missed the semifinals by four-hundredths of a second and finished 18th out of 43 competitors in the final ranking.
In the 100m backstroke race, fellow Luxembourger Max Mannes just missed his 2019 best time of 53.98 seconds, finishing in 54.02 seconds. In the final ranking, he placed 28th.
Today, Pit Brandenburger and Max Mannes will start in the third of five heats in the 200m freestyle event.