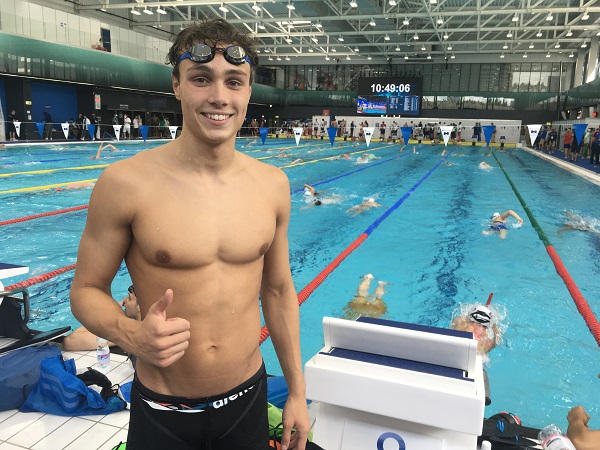 João Carneiro; Credit: FLNS
On the second day of the European Swimming Championships in Budapest (Hungary), the Luxembourg team set new personal bests and another national record.
Pit Brandenburger finished the 100 metre freestyle race in the second heat in 50.41 seconds, significantly improving his four-year-old best time of 50.69 seconds. Ralph Daleiden Ciuferri did the same shortly afterwards and in the third heat, he set a new personal best time of 50.11 seconds. They currently rank 59th and 68th respectively among 98 competitors.
Ahead of his European Swimming Championships debut in the 200 metre butterfly race, João Carneiro confirmed his ambitions to beat the national record (2 minutes 2.60 seconds) set by training partner Raphaël Stacchiotti, after he narrowly missed it (2 minutes 2.95 seconds) at the end of April 2021. In a strong race, the 17-year-old improved his best time by around one second to 2 minutes 1.92 seconds, thus making it onto the FLNS (Luxembourg swimming federation) record lists.