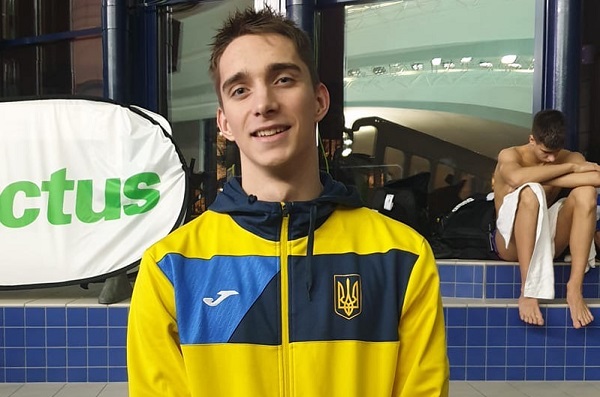 Vladyslav Bukhov; Credit: Euro Meet 2020
On the first day of the 22nd Luxembourg Euro Meet, on Saturday, Ukrainian swimmer Vladyslav Bukhov set a new Junior World Record (15-18 years).
The 18-year-old swimmer finished second in the 50m butterfly in a time of 23.14 seconds, beaten only by the World Record holder Andriy Govorov (23.07). This was Vladyslav Bukhov's second time competing in Luxembourg.
In the same event, Luxembourg's Julien Henx beat his personal best (23.91 seconds from World Championships 2019) twice. In 23.88 seconds, he qualified for the A-Final where he improved again by finishing 4th place in 23.63 seconds.
The first day of Euro Meet 2020 also saw distance specialist Mykhaylo Romanchuk (Ukraine) improve his meet record from 2017 in the 1,500m freestyle by more than two seconds, up to 14:53.38 minutes.
Similarly, Thomas Ceccon (Italy) established a new meet record in the 100m backstroke in 53.80 seconds, beating Romanian swimmer Robert Glinta's time from last year by three-hundreds of a second.