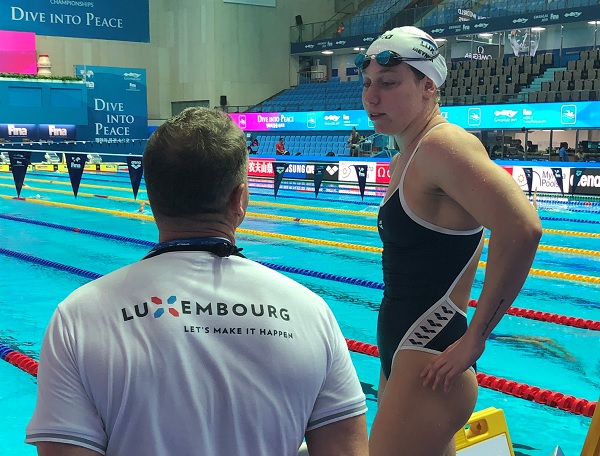 Julie Meynen at Swimming World Championships in South Korea;
On Wednesday 25 July 2019, at the Swimming World Championships at Gwangju in South Korea, Luxembourg's Julie Meynen, a sprint specialist, set a new national record in the Women's 100m Freestyle.
The 21 year-old finished her heat in 54.44 secs, improving her previous record set in Auburn in June this year by five hundredths of a second, but missed the direct qualification for next year's Olympic Games in Tokyo by six hundredths of a second.
"I felt very good, the start was very good. Before the turn and the attack I have some time left. I have to pick the race and concentrate on the 50 metres," she said after the race.
Julie Meynen was ranked #17 overall.