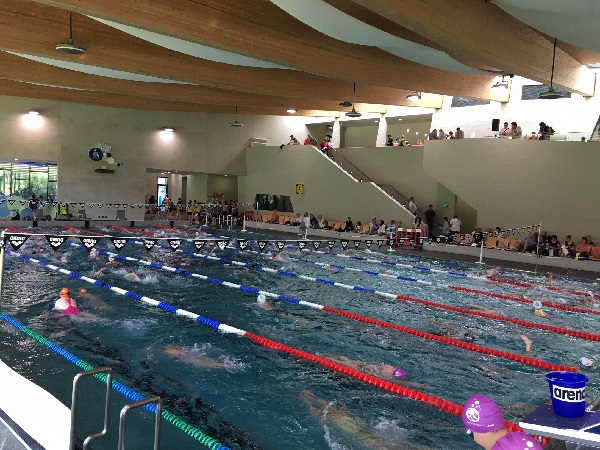 Credit: FLNS
On Saturday 29 and Sunday 30 June 2019, the Coque sports centre will host the 15th edition of the Open Luxembourg Nationals swimming competition, organised by the FLNS, Luxembourg's national swimming federation.
A total of 214 athletes from 22 swimming clubs will be competing for medals and best times in 834 individual and 25 relay events. In addition to Luxembourg's elite and junior swimmers (from 13 clubs), many international athletes (Belgium, Egypt, France, Germany, Malta) will participate in the summer championships in preparation for the Junior European Championships, being held from 3 to 7 July in Kazan (Russia), and the World Championships, taking place from 21 to 28 July in Gwangju (South Korea).
For Luxembourg elite swimmers Raphaël Stacchiotti, Monique Olivier and Pit Brandenburger, the championships will also serve as a final test of form for the World Championships in South Korea, before they go on to join forces with Julien Henx and Julie Meynen on 10 July for the preparation training camp in Fuji, Japan. Likewise, the participation of junior swimmers Emma Peters, Yann Van Den Bossche, Joao Carneiro, Jacques Schmitz and Bob Sauber in the summer championships will serve as preparation ahead of the Junior European Championships in Kazan.
The Open Luxembourg Nationals will start at 09:30 this Saturday and Sunday morning. The second half of races will start at 16:00 on Saturday and at 15:30 on Sunday. Within the final stages of the afternoon, the most talented junior swimmers of the 2008/2009 girls' year group and the 2007/2008 boys' year group will also have the opportunity to demonstrate their skills at the KidsFinals.
Admission for spectators is free.