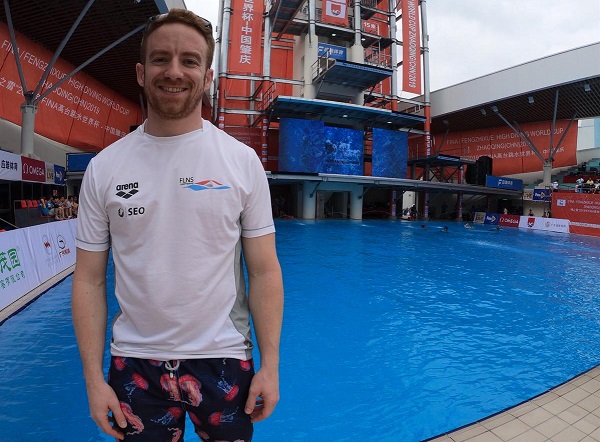 Alain Kohl; Credit: Luxembourg Swimming Federation FLNS
On 25 and 26 May 2019, Luxembourg high-diver Alain Kohl will be competing in the FINA High Diving World Cup in Zhaoqing, China.
On this occasion, 28 athletes from fourteen nations will fight for the last twelve spots at the 2019 World Aquatics Championships in Gwangju, South Korea.
The men's programme in Zhaoqing will consist of four rounds, each one jumping from a height of 27 metres and increasing in difficulty.
Alain Kohl has prepared for the competition in China over the Easter holidays in the Coque and sees himself in good shape: "The training went pretty well so far. I like the system. On Saturday the first two rounds are on, then on Sunday the final with the third and fourth rounds".