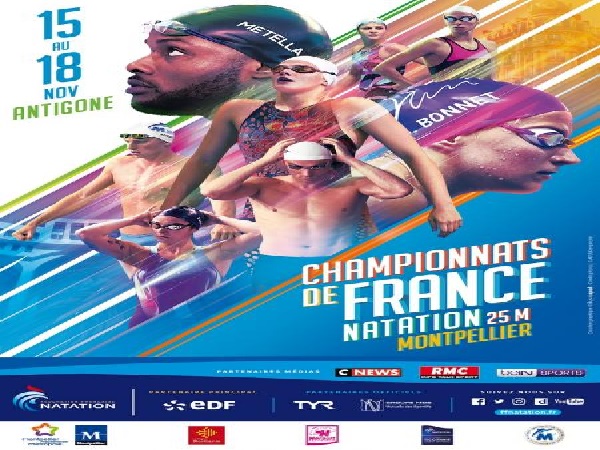 From 15-18 November 2018, Luxembourg swimming trio Raphael Stacchiotti, Julien Henx and Pit Brandenburger will be competing at the French Championships in Montpellier.
Competing for titles in Montpellier will be 503 athletes from France, Algeria, Canada, Syria, Germany and Tunisia as well as Luxembourg in a total of 1,704 individual and 143 relay races.
After a two-week training camp in Lanzarote, Raphael Stacchiotti is in good shape to compete against the international elite. The 26-year-old will compete in the 200m and 400m freestyle, 100m and 200m medley and 100m and 200m breaststroke races.
Due to a lengthy shoulder injury Julien Henx, on the other hand, will not be able to compete in top form. He will nonetheless be competing in the 50m and 100m freestyle and 50m and 100m butterfly races. Pit Brandenburger will similarly be competing in the 100m, 200m and 400m freestyle races.
For all three athletes, the championships serve as a first test of form ahead of the World Championships taking place from 11-16 December this year in Hangzhou, China.