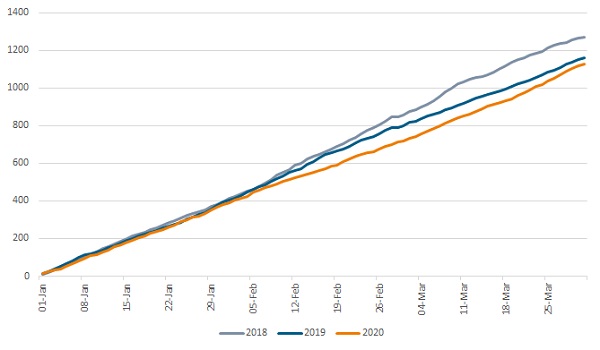 Credit: STATEC / CTIE
STATEC, the national statistics office, has published a report revealing the limited impact of COVID-19 on Luxembourg's death rate in the first quarter of 2020.
During this first quarter of the year, STATEC counted 1,129 deaths, including all causes combined. Despite the excess deaths observed during the last two weeks of March, this figure is lower than that recorded over the same periods in 2019 or 2018, which had 1,160 deaths (-2.7%) and 1,272 deaths (-11.2%) respectively.
Exceptionally, due to the COVID-19 pandemic, STATEC has decided to share the daily number of deaths. An update will be carried out at the beginning of each month for the duration of the current health crisis. The next update is scheduled for early June with data for April 2020.