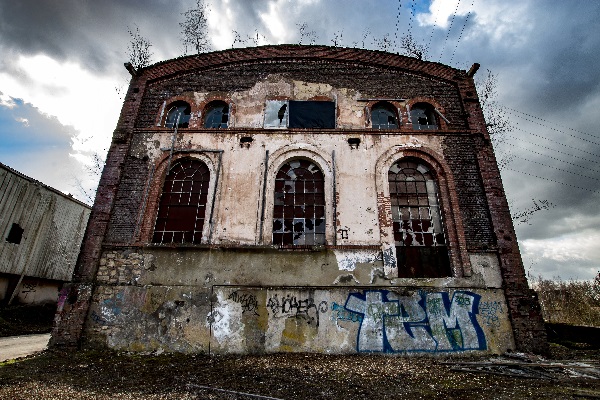 Former steel site "Lentilles Terres-Rouges"; Credit: © Domingos Oliveira
Luxembourg real estate developer IKO has published the results of its citizen survey on suggestions for the redevelopment of the former steel site "Lentille Terres-Rouges" as part of the "Rout Lëns" project.
The Rout Lëns project plans to convert the "Lentilles Terres-Rouges" site, located south-west of Esch-sur-Alzette (between Rue d'Audun and Rue Barbourg) and shut down since 1977, into a new sustainable and innovative district. The site covers an area of some ten hectares and is steeped in history.
Given the scope of the project and the challenges faced at the city level, IKO Real Estate decided to involve the Luxembourg population in a process of reflection and civil participation. As such, the company surveyed 227 people and welcomed some 60 participants to its brainstorming workshops on this matter.
For one month, from 7 March to 7 April 2019, the citizen survey "Your opinion counts!" was available on the www.routlens.lu platform in four languages. This first step of the participatory process included approximately twenty questions. 227 people responded, forming a representative sample that provides a first picture of participants' expectations and priorities. The survey found that 144 of the 227 respondents chose green spaces as one of the most beneficial elements in their quality of life, whilst 77% of respondents thought it was important to bring elderly people closer to children. Moreover, 90% of interviewees considered it important to preserve the industrial heritage of the Rout Lëns site.
Once the survey was completed, the participatory process continued with brainstorming workshops, spread across two mornings at Ecole de Brill. Some sixty people gathered to discuss the four main objectives of the project (also addressed in the survey): to place humans at the heart of the project, preserve the environment, forge links and appreciate the site's cultural heritage.
The strength of this participatory process is that it came early enough in the Rout Lëns project so that the project team can take it into account in the next stages of development. Indeed, the team will now feed on all the knowledge and ideas that have emerged as part of this process, before publishing the master plan project that emerges from this work.
Among these next stages of development, various administrative procedures, architectural competitions and the pre-cleaning of the site will take place before starting construction itself.